Day 8 of the Reboot
Martha Challenge My son's bookshelf needed to be organized so that is what we worked on for this challenge. The books were somewhat falling out and there were items on each shelf that needed to be cleaned up. My son and daughter are fortunate to have a librarian for a grandma so they get lots of books. But sometimes we just need to pass some onto others. This is what we started with,
Before
After
As you can see it looks quite a bit better now.
Here are all the magazines we recycled. We had been using the magazines to make an alphabet book for my son. But since we get so many free magazines I am sure we can come up with more when he needs them. So I put these into our recycling. My son also had quite a few activity books that he was finished with so we recycled those too.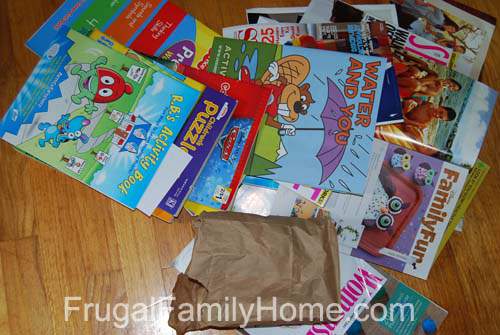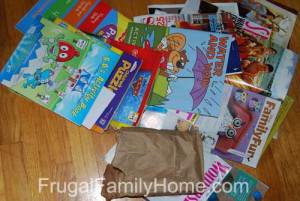 We also ended up with a few items to be given away too.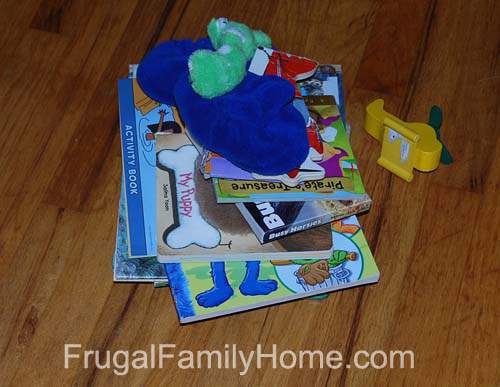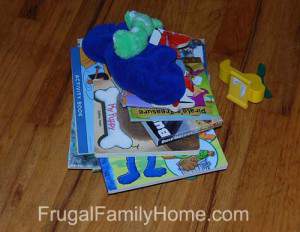 Mary Challenge Write down the way you felt loved in someone else's home.
When I think back to times we have been at a friend's home I think one of the things that really made me feel loved was the time spent with my friend. The sharing time and a relaxed feel that I could stay all day and it would be wonderful.
The other thing that comes to mind is the care and time someones takes to prepare a meal. When we go to another person's home for a meal it means more work for them, as we need to eat dairy free. I am so blessed to have friends who care for my family and take the time to prepare something special to make us feel welcomed. I try to do the same for those who come to visit us.
The Challenges I will be working on today.
Day 9 The Reboot (no post today I will update if one gets posted)
Mary Challenge No Challenge posted today by Sarah Mae if she posts later I will update this post too.
Martha Challenge I will be continuing in my son's room. We need to work on scaling down his art on his wall to make room for new pictures.
What is something that someone has done for you when you are visiting to make you feel loved?
[signoff]