Day 9 of the Reboot
Martha Challenge We worked on my son's artwork on his wall. It is great he wants to display his work on the wall but occasionally we need to take some down to make room for the new art or work he would like to add. Here is what we started with,
Before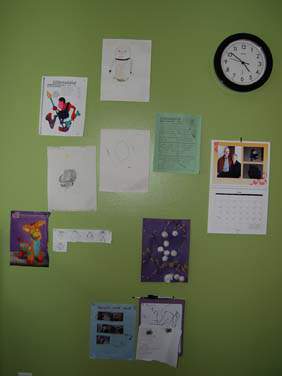 I let my son choose what needed to stay and what should go. This is what we ended up with,
After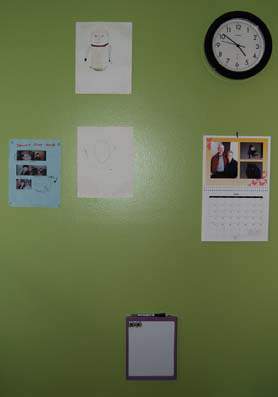 Now he had plenty of room to add new art or school work he would like to display. This way an easy process because I let him choose what would stay and what would go. I have been including both of my kids in these challenges and they are really enjoying it. We are now done with my son's room and everything looks neat and clean. We had already done the closet in 4 Weeks to a More Organized Home and the kids organized their own dresser drawers while I worked on my bedroom.
Mary Challenge (None Posted to do)
The Challenges I will be working on today.
Day 10 The Reboot( No update Sarah Mae is on Vacation with her family visiting until Monday) I will just post my Martha Challenge  from today on Monday.
Martha Challenge My daughter's room the top bed of her bunk bed.