Today started out like any other day. We got up and made breakfast. I made up my list of things to get done today and started my day.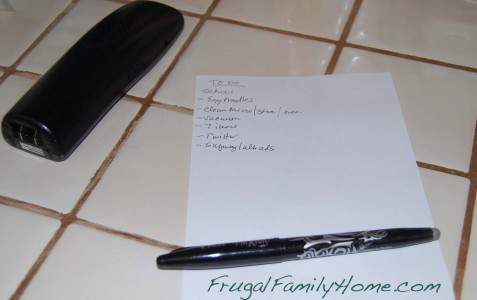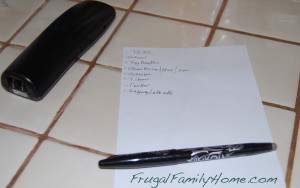 I decided to wipe down the microwave while the kids were eating breakfast. Then after they were finish and the microwave was finished we started school. The microwave was really very clean except for a few crumbs inside so it was very easy to clean only took a few minutes.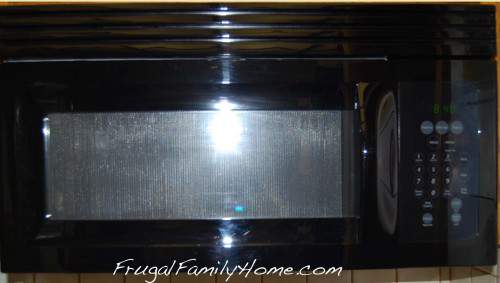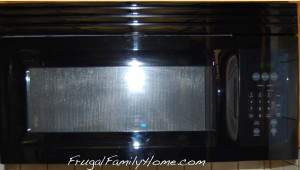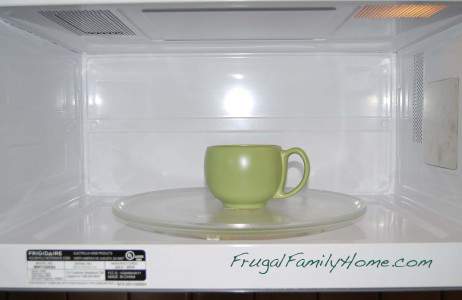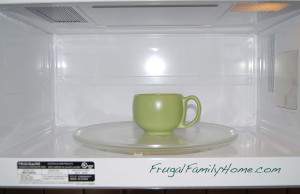 After we had our school done and the kids were doing an experiment. I went ahead and cleaned the stove top. This area was not very dirty either as my husband or myself always wipes it down after cooking so it really does stay quite clean. I used a razor blade to remove some grease build up around the knobs and a toothpick to clean out crumbs from where the glass meets the front and that job was done.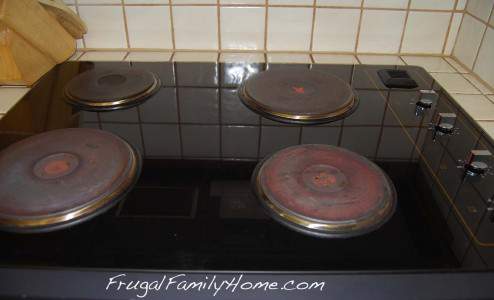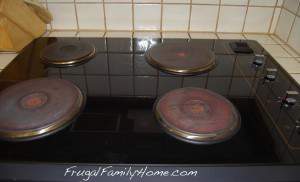 Right before lunch I decided to start the oven.
Now I hate cleaning the oven. I use a cookie sheet below whatever I am cooking to try to catch any spills which works fairly well. My oven is a self cleaning oven but because it is 24 years old, the timer is broken. I need the timer to run the self cleaning cycle. So I clean it by hand. I don't know why I hate cleaning the oven but I do. Maybe it is from when I was growing up. My mom and grandma would use that oven spray that smelled terrible so maybe that is why I hate it so much.
Here is what I had to start with.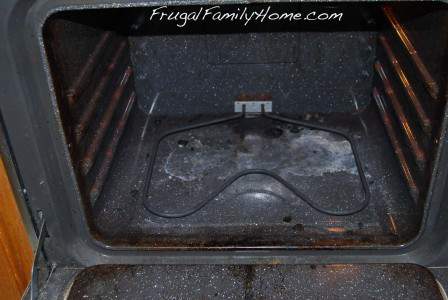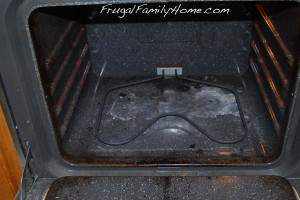 As you can see there is some mess on the bottom of the oven along with burnt on stuff around the door. I forgot to take a picture of the door but you get the idea.
So after starting to clean with vinegar and baking soda. I wipe everything down and then took a break to make lunch. After lunch I started again. The vinegar mixture loosened things up a bit but not very much. So I got out a razor blade and scraped most of the burnt on stuff near the door and wiped it out. I also scraped the door with the razor blade. Then I got out my steel wool pads and started to scrub, and scrub. Then wipe and wipe. After about 2 hours, yes it actually took 2 hours it was finally clean enough for today. Well it actually turned our really well see for yourself.
Here it is after.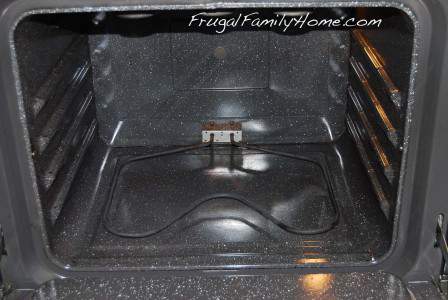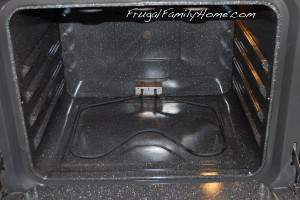 Not too bad for a 24 year old oven. Now that it is clean I might just have to add cleaning the oven to my monthly chores to keep it from getting so bad.
I did get the house vacuumed thanks to both of my kids helping. But I did not get my 7 things to purge picked out. I am sure I can find a few extras each day as the week goes on.
Did you do any spring cleaning today? Share with us in the comments.
[signoff]