Today we started out our day with lots of sunshine. It has been great weather here for a few days. After I made my to do list, I made breakfast and we did our school.
Then it was on to our first task
Pick up for 15 minutes. Since our living room really needed some help we worked on this area. My son had his very large tent up all weekend in the living room and there were many toys around it and in it.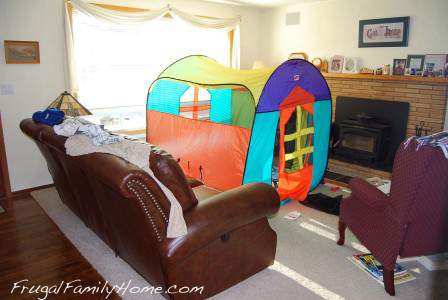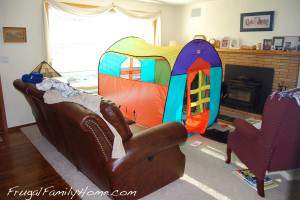 So we picked the tent up and put all the toys away. We also had quite a few sweaters collected on the back of the couch so all of those went into the laundry.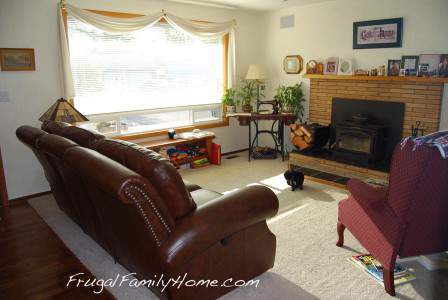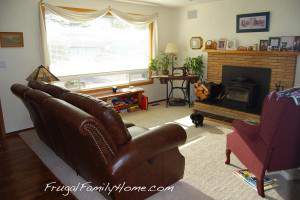 Now doesn't that look so much better. It is amazing how just a few items picked up and put away can really improve the look of the room. Once the room was put together nicely we went on to the vents.
Here is how our vents looked before cleaning
I picked the worst two vents to photograph. Where does all that dust and stuff come from.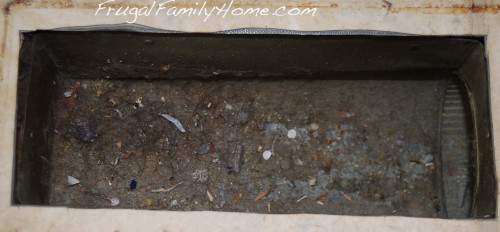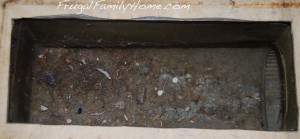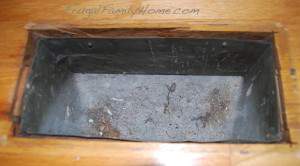 I took off the vent covers and vacuumed them and then washed them in the bathtub. With the vacuum I cleaned the vents. Then I used a wet rag to get anything else out that was left or stuck on.
Here is what these vents looked like after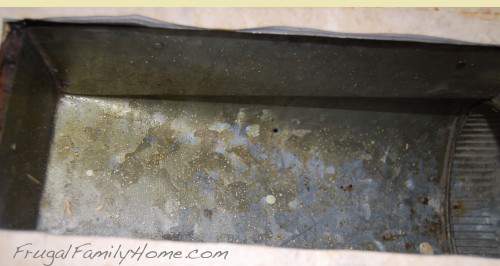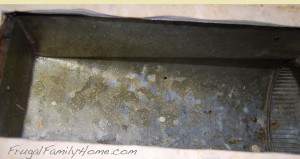 There are still a little paint drops in the vent but it is clean now.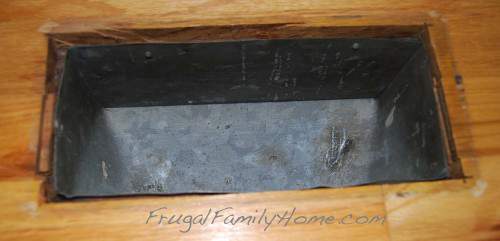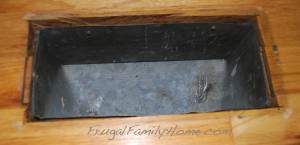 This vent cleaned up well too. I do clean the vents about 3-4 times a year but I am always amazed at how much stuff gets into them.
7 items to purge
We will be getting a new television stand and bookshelves to replace our old entertainment center. So I am going through all the boxes of items from our entertainment center to purge what we don't need any longer.
That is where our 7 items to give away came from today.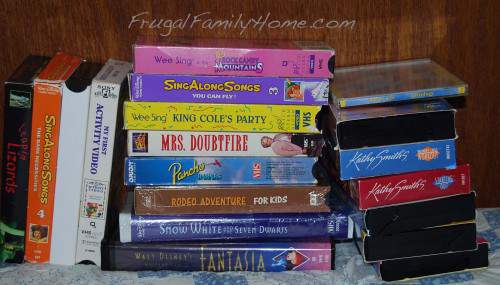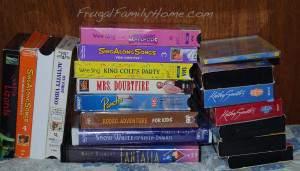 Did you do any spring cleaning tasks today?
[signoff]