Today is the last assignment in the 4 Weeks to a More Organized Home series by Money Saving Mom.
Today's Assignment was:
Clean out your medicine cupboard. Since I store all of our medicines in a basket in our linen closet I organized it. We were also assigned to take 15 minutes and do something you love. So my kids and myself made some homemade granola.
Here is what our medicine basket looked like before we began.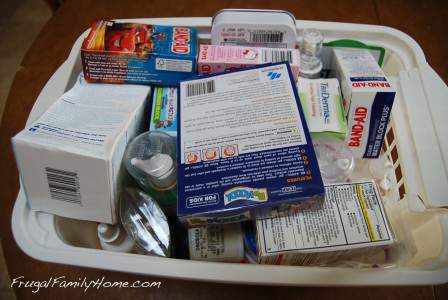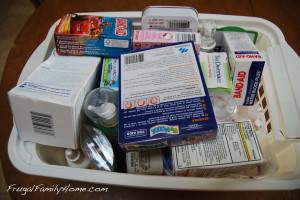 It was quite a mess with things falling out on occasion. It was hard to find items in it and we had more than two boxes of band aids in there. Along with some medicine syringes from when my son was young.
Here it all is out of the basket.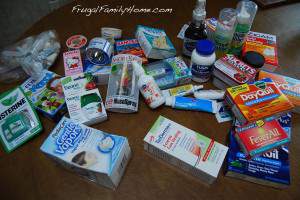 I can't believe all of that fit in the basket. After taking it all out I washed the basket as it had some melted cough drop in the bottom.
Here it is all nice and organized.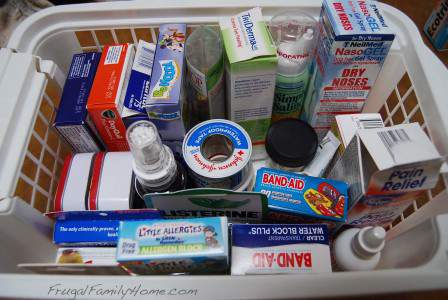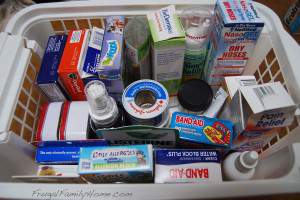 I got all the expired medication out to be disposed of tomorrow. I also combined all the band aids into two boxes.
Then the kids and myself started on the granola.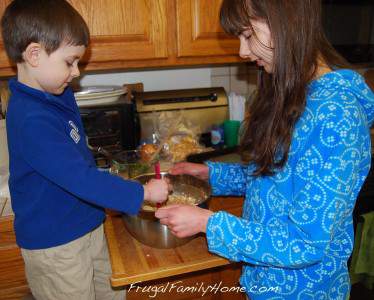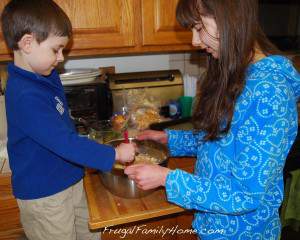 The kids really like to help with any baking or cooking that I do. My son had asked for granola on his oatmeal a few days ago but we were out. So this was a great day to make some.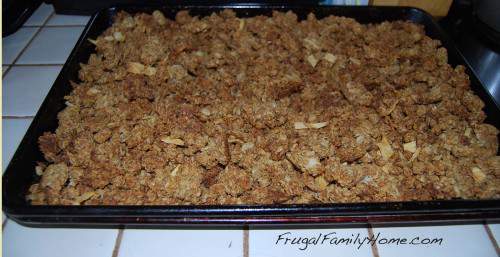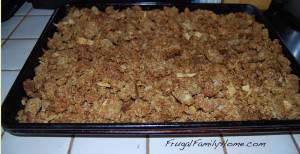 Here is our yummy oatmeal done with dried pears added.
Tomorrow in our area as well as many other areas is the National Take Back Initiative. If you have medication you need to dispose of you can click here and enter your zip code to find  a drop off site near your home. That is what we will be doing tomorrow with all our expired medicine I found.
My House is much more organized now and cleaner.
I am really happy I decided to join in when I did. I missed the first 6 assignments. But I really enjoyed doing these assignments, well most of them. My house is looking so much better.
So that is the last of the 4 Weeks to a More Organized Home. If you did not follow along but would like to see all of the assignments, you can at Money Saving Mom just click here. If you would like to see the assignments #7 through #20 that I posted about  just click here. Crystal at Money Saving Mom has said there will be a new challenge next month so be sure to check back to see what is next.
[signoff]