Struggling with
What to Cook for Dinner?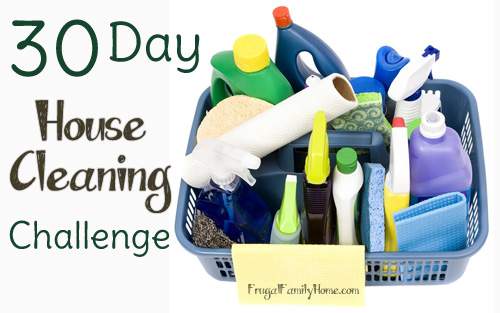 April's Series, 30 Day House Cleaning Challenge
Spring is here. With spring comes spring cleaning around here. So for this month I will forgo my decluttering to work on getting my spring cleaning done. Don't worry I will have some new pictures of how cluttered my house is for you next month I promise. I have so much more decluttering to do. For this month cleaning will be my main focus. Crystal at Money Saving Mom announced this challenge this past week and it couldn't have come at a better time. I was just thinking the other day I needed to get some spring cleaning done. 🙂
So are you with me? Are you ready to get the dust and dirt that came in with the winter all swept out of the house? If you are, here is the plan of which area to work on each day. I won't be doing the challenge over the weekends. But I will be sharing how each weekday goes with my cleaning in a post in the evening. I will also try to announce which area of the house I will be working on each morning too. So be on the lookout for the first post tomorrow morning and let's get our spring cleaning done.
I hope you will join me in this challenge.