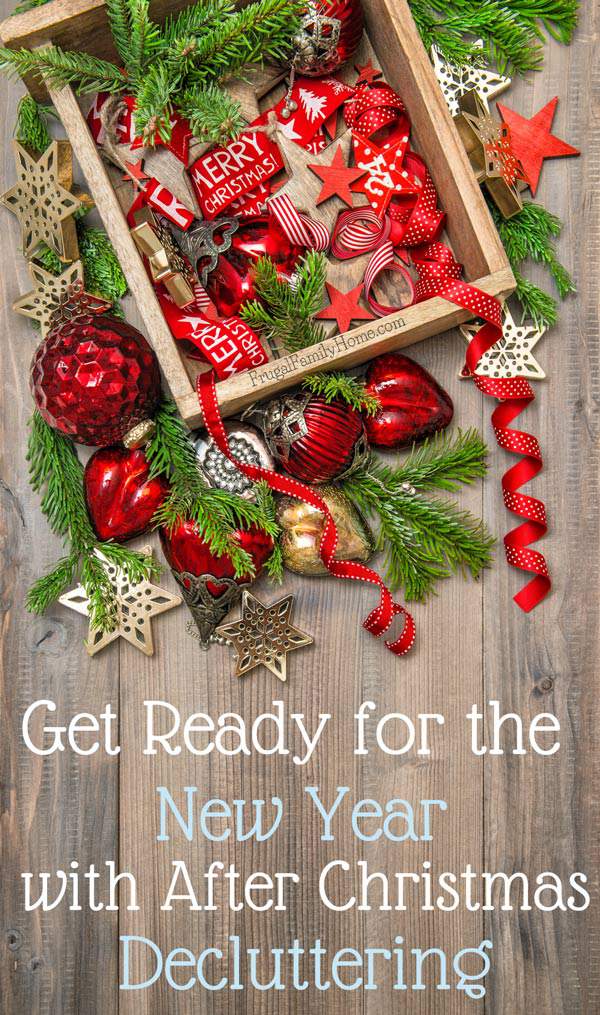 Christmas is over and the new year is almost here. It's almost time to pack away all the holiday decorations and get ready for the new year to start. But if your house is anything like mine you have gained quite a bit of extra stuff to stuff into your home.
Why not take this time to sort through and remove some of that clutter?
Christmas Decorations
I know I have a few Christmas decorations that have seen better days. Do you have some of those too? You know the ornaments that are missing pieces or those holiday lights that only half of them light up. Instead of packing them away for next year why not purge them from your collection?
Toy Clutter
Christmas is a time for the kids to get some bright new toys, but getting them all to fit on the toy shelves or in the toy box can be a battle. Some of them might end up lying around and never really having a home.
When the new toys come in why not have your kids pick out some of their outgrown toys to donate or give them to friends. My kids always loved hand me downs from friends, who were just a little older than themselves. It not only cuts down on clutter but blesses someone else.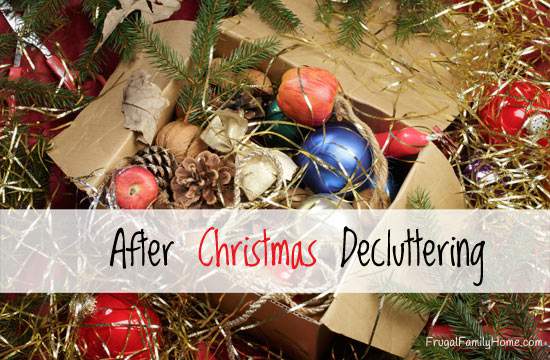 Closet Clutter
At Christmas, my kids usually get some new clothes from grandma and grandpa. If your kid's dressers are overstuffed with items already, have your kids try on their older clothes to see which items still fit and which items don't. Birthdays and Christmas are always good times to go through the kids clothes to purge outgrown items.
It's also a good time to go through the linen closet and remove any old sheets, towels, and washcloths. I know I don't think about purging those items and just keep using them over and over, even the ones with holes in them. But if you purge them now you'll know what you need to replace when the white sales come around in January.
Kitchen Clutter
I like to look through my cupboards and get rid of any extra plastic containers I might have been saving to use for holiday cookies and candy. If I haven't used them by now, I'm not going to and I don't want them hanging around until next year. I do a purge of my plastic containers.
I also look through my linen drawers for things that are just too worn out to keep, things like dishcloths and dish towels can wear out and I just keep cycling them through. This time of year is a good time to purge those too worn to use items out of the kitchen.
I find if I do an after Christmas purge as I am packing up the holiday stuff and putting the Christmas gifts away it helps to keep our home less cluttered.
How do you keep your Christmas clutter under control? I would love to have you share your ideas in the comments below.
[signoff]
If this article was helpful to you, please consider sharing it with others. You can scroll down to use the social sharing buttons below. Thanks for sharing!