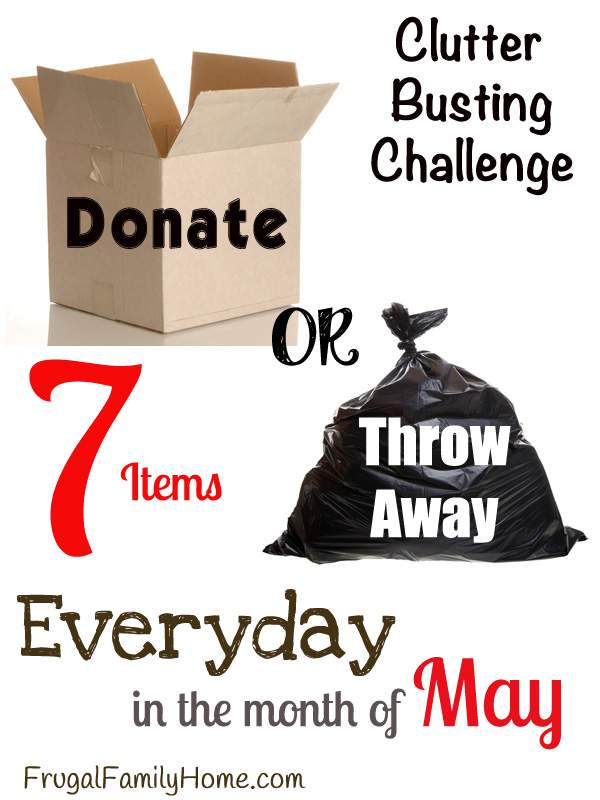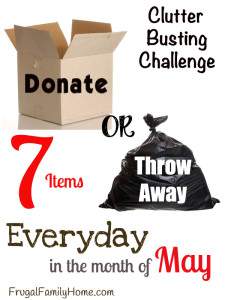 Day 1 of Clutter Busting Challenge
I had a hard time deciding where to start, where to look for clutter to get rid of. I am sure I could find clutter in almost every corner of my house but today I just wasn't sure where to start. So I took a big deep breath and decided to look in the living room since that is the room we live in the most.
I looked around and saw that the dogs' boxes which were clutter free just a month ago were now unable to contain their contents. So as my eye caught that scene I knew what I had to do and where to start. So we dumped out both boxes and I had the kids go through each of the items with me. Our goal was to just keep what we, well the dogs really used and get rid of what they didn't.
After some negotiating, with the kids and not the dogs, we were able to find 7 items to remove today. The dogs were slightly interested in what we were doing until they realized we didn't have any treats for them.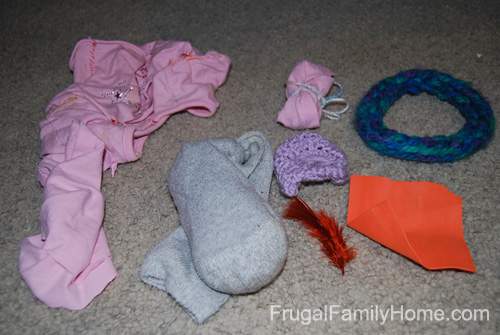 Here's the 7 items we found to remove. There were a few toys, a feather off the cat's toy, a piece of left over fabric (why it was in the boxes I don't know), and a piece of foam. The foam I have not idea how or why it was in the boxes it must have gotten scooped up when some of the dogs' toys were being put away. All of these items found their way to the garbage can today.
Now everything can fit nicely into the dogs' storage boxes.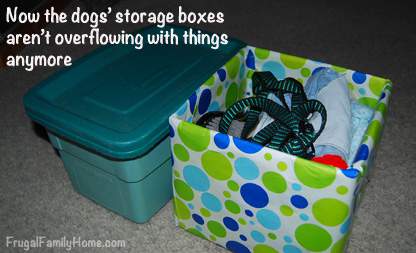 What 7 items of clutter did you find to remove today?
[signoff]
You can see others posts on what clutter they found at Money Saving Mom where I linked up.