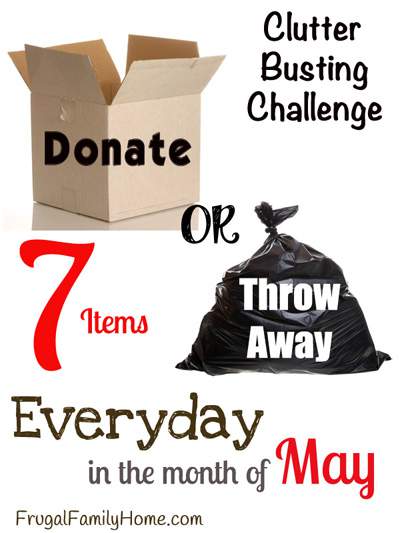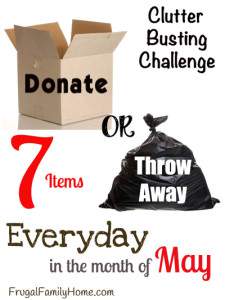 Cluttering Busting Challenge Day 11
We continued our clutter busting in my daughter's closet today. She has a few bags with her craft supplies in them. Today we worked on going through her fabric scraps. I didn't realize how many tiny little pieces of fabric my daughter had put back into that bag. So today we had lots and lots of fabric scraps to throw away.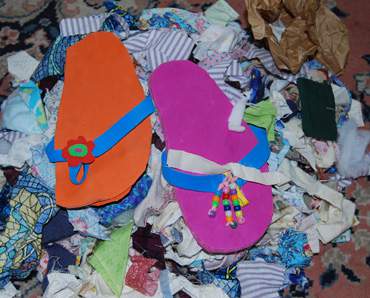 They were just too small to do anything with. We also threw away some flip-flops my daughter had made for herself out of foam pieces.
How did your clutter busting go for today? Did you find anything interesting? Leave me a comment and let me know. I would love to hear from you. 
[signoff]