Clutter Busting Challenge, Day 15
Today for our clutter busting efforts we continued on with another drawer in my daughter's dresser. This drawer like the other one we took on yesterday was packed with clothes. It was so full we had to take a few items out before we could even remove the drawer. So it is so good that we are going through all of these clothes.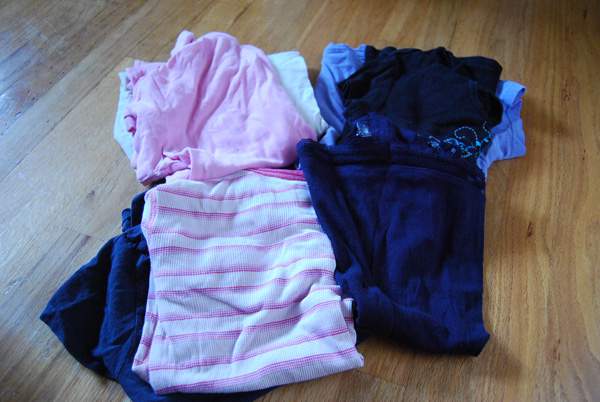 Today we removed a few favorite shirts that were just getting a little too small or a little too worn to keep. We also removed a few shirts that my daughter confessed she just didn't really like. So instead of leaving them in her drawer they might as well move on to a new home. 🙂 We removed seven shirts from our home today.
How did your clutter busting efforts go today? Did you find any items that you just don't love to remove?
[signoff]