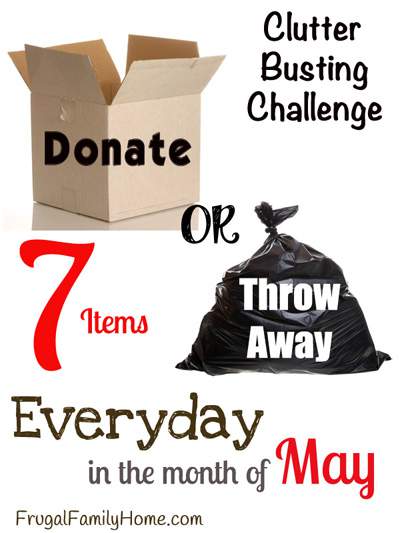 Clutter Busting Challenge Day 18,
As I was putting my husbands clean shirts away I realized that all of his shirts just don't fit in the drawer very well. So I decided to go through his shirts to see if I could get rid of a few. I found quite a few that he just doesn't wear at all or hasn't worn in a very long time.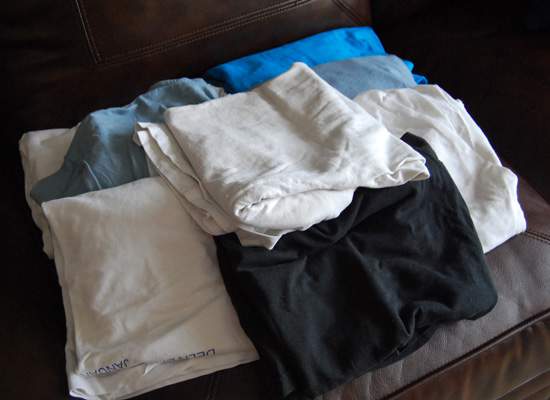 I don't know how we end up with so many clothes when I don't do much clothes shopping at all. 🙂
Do you have lots of clothes? How often do you go through them?
[signoff]