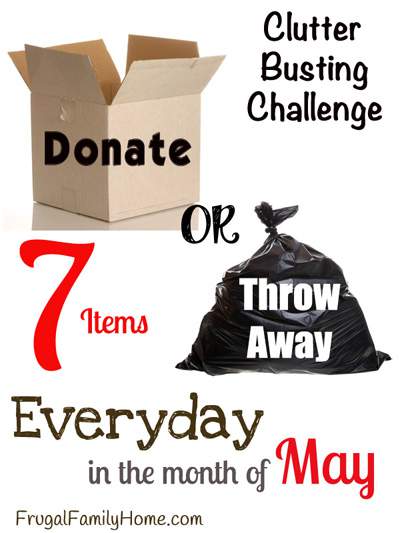 Clutter Busting Challenge Day 4
Today I found a pile of garden related stuff right outside the back door. Now these items have been sitting there all winter just waiting for me to get around to doing something with them. On most days I would just casually walk by ignoring them and go on my way. But today is day four of the Clutter Busting Challenge so what better day than today to take on this ugly pile of items.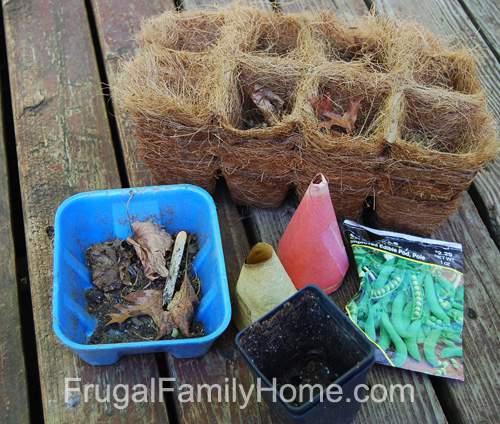 I found a few containers that needed to be recycled. I also had an old plastic container I purchased grapes in and it was perfect to move all the odds and ends of gardening stakes and clothes pins. I will be needing them soon but they don't need to be lying there falling off the wood bin.
I found the cones the kids made to knock over with the squirt guns from last summer. Why they never made it to the recycling before now, I can't tell you. I also had some of the compostable pots for planting in. I used them last year to start the plants but then they started to grow mold so I had to transplant the plants to the plastic pots. Since they were starting to fall apart, out they went.
And the last item I found was an empty pea seed envelope. So all the items I found today were just trash that I chose for a while to turn a blind eye to. Now our cat has room to sit on top of the wood bin in the sun. I am sure she will be oh so happy.
What 7 items of clutter did you find to remove from your home today?
[signoff]