Clutter Busting Challenge Day 5
For today's clutter busting I went into my son's room. He has boxes on his bookshelf that we haven't been through in a while and I had a suspicion that I might find something to get rid of in two of the boxes. Sure enough as I started to sort through the first box we found a stray piece of fabric and a card for a long gone computer type toy.
In the second box I found a set of flash cards that he no longer uses. I also wanted him to pare down his busy bags but he wanted to keep them all for now. Right next to the boxes I have his file folder games and some other school items. I sorted through them today and found quite a few papers and homemade readers that were no longer needed.
Most of the items turned out to be paper that needed to be recycled and junk that is no longer needed.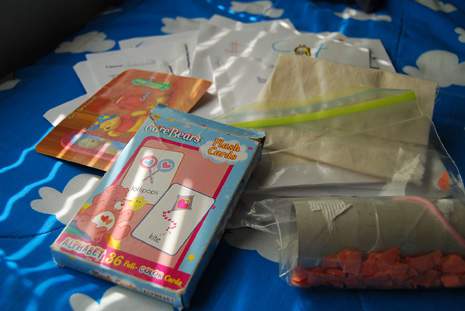 That's two boxes down and more to go tomorrow. 🙂
What did you find today when you did your clutter busting?
[signoff]
See other bloggers Clutter Busting efforts where I linked up at Money Saving Mom