Clutter Busting Challenge Day 8
We finished going through my daughter's containers under her bed today. We found some items she hasn't used in quite some time and a few other items like dried up paint that just needed to find it way to the garbage can.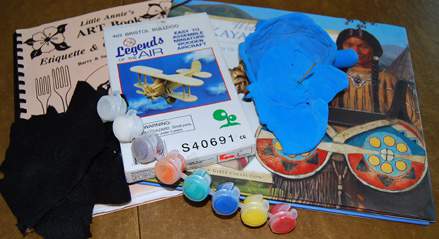 We also found some felt pieces that were so small there was really no use in keeping them. Along with a couple of books, a wooden plane kit and a couple of foam clay creations that she no longer wanted.
That finishes up under her bed. I think we may take on the closet on Monday.
How did your clutter busting go today?
[signoff]
Want to see what others found in their Clutter Busting efforts? Go to the  link up at Money Saving Mom