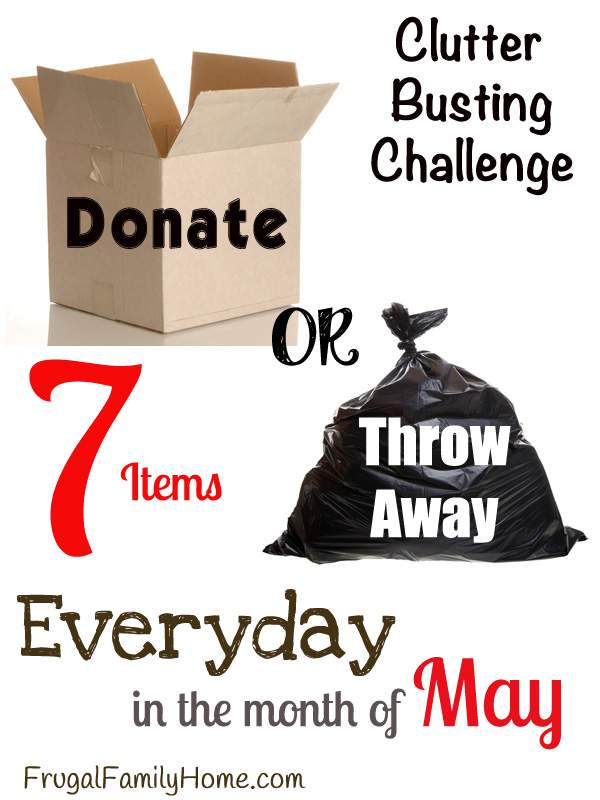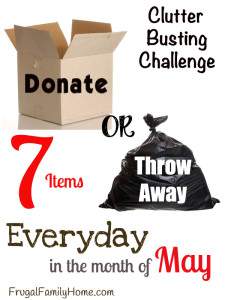 May Series, Clutter Busting Challenge
Tomorrow is the start of a new month and the start of a new challenge. For May I will be doing the Clutter Busting Challenge that Crystal over at Money Saving Mom is hosting. This challenge will go right along with my goal this year of getting my whole house clutter free.
While I don't think I will be able to get the whole house done in this next month I know I can make some really good progress. Each day I will be picking out 7 items to sell, donate or throw away. Sounds fairly easy doesn't it? By the end of the month that will add up to a lot fewer items lying around the house or stuffed into the closets. So what do you say, are you in?
Each day I will post a photo of what I collected, which we keep me accountable to getting some clutter busting done each day. So be on the lookout tomorrow to see what it is I found on my clutter busting hunt.
[signoff]
This ebook bundle has some great ebooks on cleaning and organizing,