Struggling with
What to Cook for Dinner?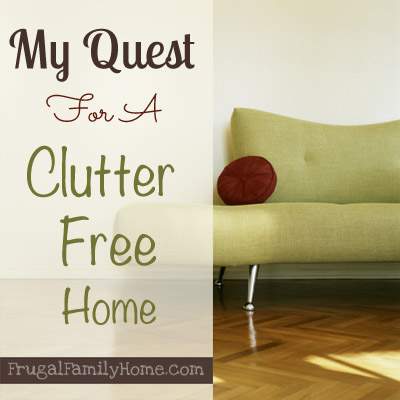 My Kitchen is Now Clutter Free
I did it. I finished decluttering my kitchen this past week. This area of the house I really wasn't looking forward to decluttering but now that it is done it wasn't as bad as I had imagined. I did an update about half way through the month which you can read here. I finished up all the cupboards this past week and now they are all very organized. Now I will have work on keeping them that way. 🙂
Most of my cupboards in the kitchen really were not all that bad. They items just needed to be organized and the cupboards wiped out. So most of them went very quickly. I did need to get rid of quite a few plastic containers I had collected over the past few months. I think they just seem to multiply all by themselves in the cupboard.
My kids had quite a few cups and kids bowls that no longer had lids or that were worn out and needed to be discarded so now all of the kids cups and bowls with lids are all usable ones that match.
I think the worst area in the kitchen was the cupboard under the kitchen sink. I had so many rags and plastic bags under there it looked just awful.(see photo below) Things would fall out when I opened the cupboard, not good at all. After taking everything out and re-organizing them it looks really nice and organized and it didn't take too much to get it that way. Just a few organizing baskets from the Dollar Tree and a couple of cardboard boxes.
Here are a few pictures I took. Sorry I didn't remember to take more. I really got into cleaning and kept forgetting to snap before and after pictures.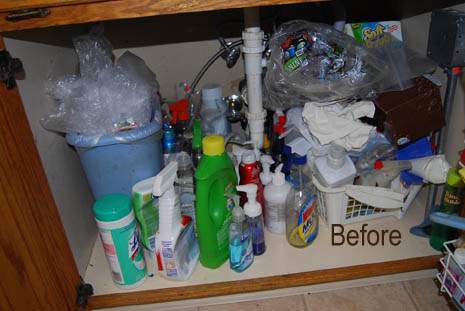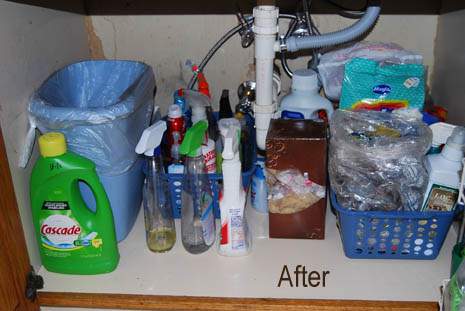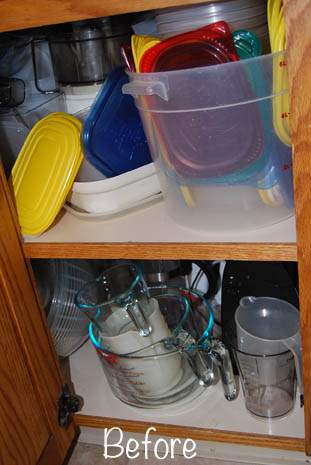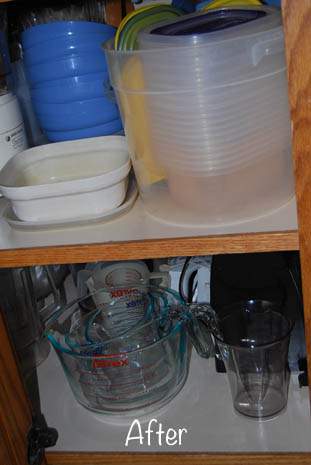 Now that I have my kitchen all done I will be working on our upstairs bathroom this month. It is a small room and I need something a little easier to organize this month. So be watching for some post about mid way through the month with an update on how the decluttering is coming along.
One thing I learned from decluttering this room of the house is just do it. No matter how bad you think it is going to be just start and keep working a little each day. Once you are done I think you will agree with me it wasn't near as bad as you had imagined it would be. 🙂
Have you done any decluttering or organizing recently? How did it go for you?
[signoff]