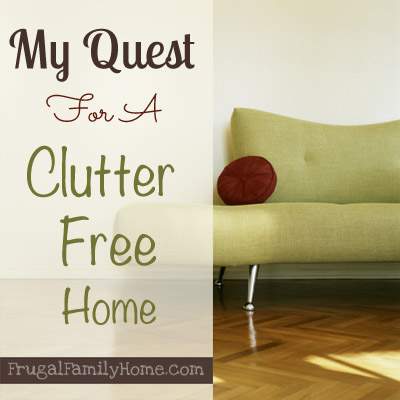 Family Room Update
I finished another room in my quest for a clutter free home. This past month I worked on our family room. This room consists mainly of furniture and some bookshelves. So, the bookshelves were the main problem. Just this year we purchased a new television and a new television stand and bookshelves.
We had the same television and television cabinet for years. They had both seen better days. The television cabinet was falling apart and we had to keep something wedged against the side door to keep it shut. The trim on the bottom was broken and sagging, it had lasted about 18 years so it was time to let it go.
Our television had something wrong with it too. It would turn on without any trouble and you could hear the sound but the picture wouldn't come on until I would hit it in a certain spot. We had been hitting it as needed about once a week but decided to search out a good deal last January on a new television. That old television was about 18 years old, so it last quite well. 🙂
But I digress, back to the decluttering, since we had gotten a new television, stand, and bookshelves everything looked fairly good. I did have a few odds and ends of old wires and connectors, some headphones, and video games that would find their way onto the floor after falling off the shelf. I would have to shove them back onto their shelf about once a week.
So this month I decided to pull out some old shipping boxes and some dollar store wrapping paper and give all those odds and ends a home, a cute home if I say so myself. I wrapped the boxes up in the wrapping paper and put all the odds and ends into each of them and there they have stayed all nice and neat since.
Now, if I could have only thought of this solution about 9 months ago, I could have saved myself all the work of picking those items up each week when some little hands pulled them out. Magically, the boxes have seemed to deter those little hands from pulling the items out and onto the floor. 🙂
Unfortunately I forgot to take a photo of what it looked like before. So I only have the finished product to show. But I will tell you it looks a whole lot better.
Did you do any decluttering this month?
[signoff]