I am slowly getting through all the clutter in our home this year. It is taking a while but I keep pressing on. This past month was another easy month, thanks to the work I did for the Clutter Busting Challenge back in May. This past month I worked in my daughter's bedroom finishing up the decluttering in there. We just had the desk and bookshelf left to declutter so it went really quick.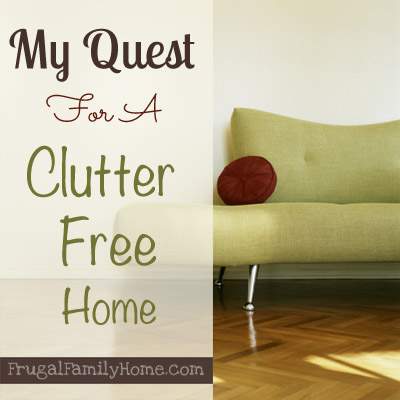 My daughter was really helpful in getting this project done. She is really a good helper and seems to enjoy or at least tolerate helping me on this decluttering quest.
She first started on her desk. It really didn't look bad all, just a few loose items that needed to be clean up.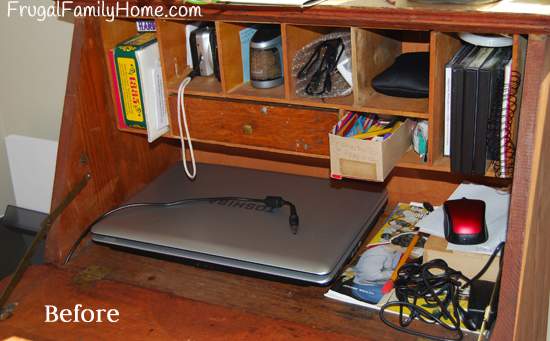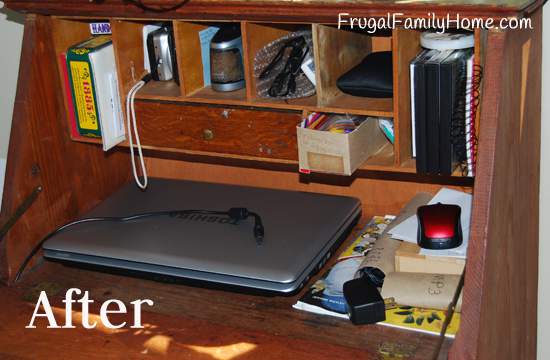 She cleaned up the cords. The shelves already looked really nice and organized.
The bookshelf wasn't bad at all either, just a few stray items that needed to be put away.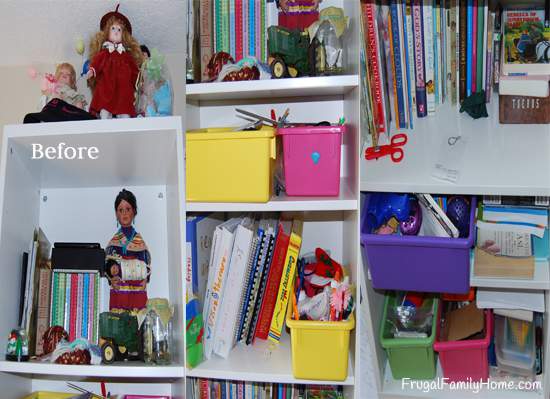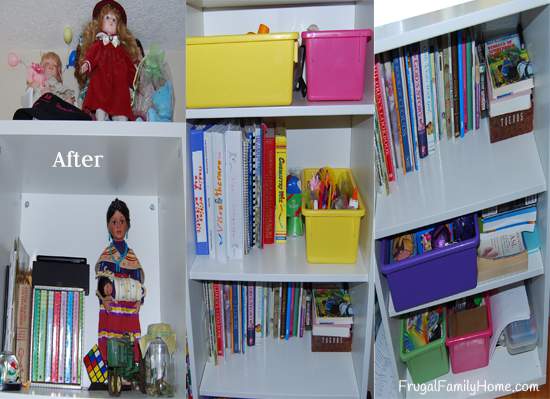 Now that looks much better, with all the extra items put away.
That's another room down in my declutter quest for this year. We only have a few more rooms to go before I finish up the whole house. For this month I will be working on my son's room. We already went through his dresser and his toy box. So that just leaves the bookshelf in his room and his closet.
What decluttering have you tackled lately?
[signoff]