Magazine Clutter
When I started working on the quest to get rid of the clutter in my home this year I realized that all the free magazine I subscribe to were a big problem. I used to just stack them on the end table in the living room. Which in itself is a great spot for them. They are right next to the couch where everyone can see them. So then they would be read.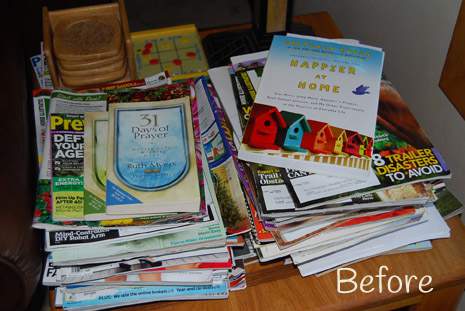 But the problem with this area for the magazines was I could just continue to stack one magazine on top of another until I had a huge pile of magazines two to five month high. Then because of the slick shiny covers they would start to slide off and fall onto the heating register. Which could be a real hazard.
So I knew I needed to change in the way I stored the magazines. I needed a spot which had a limited amount of space so I would be forced to remove the old ones as the new ones came in. I can be a little lazy about keeping up with clutter so the more safeguards I have the better.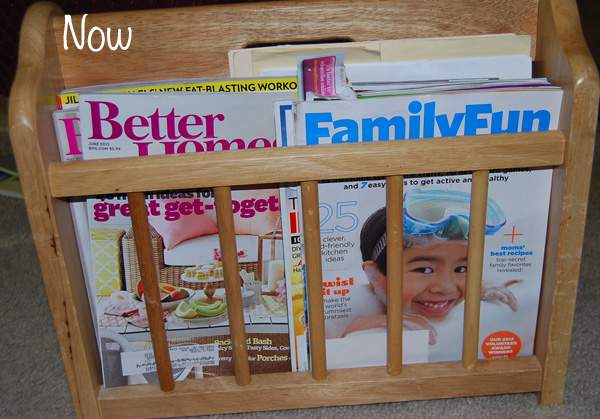 I had an old magazine rack in the basement that wasn't being used so I decided to use it. I can only store two months of each magazine before it gets too full. So that keeps my magazines in check. When I get a few new ones I look through take out the oldest edition and put in the new one. It out with the old and in with the new. Or one in, one out sort of thing.
Other Ideas for Magazine Holders on the Cheap
If you don't have a magazine rack any other limited space container will do. Maybe an old cereal box made into a magazine holder. Here's a tutorial to show you how.
Use an old box to place the magazines in. With the old box I would try to find one that is as wide as your widest magazine to use. To make it fit into the decor of your room you might try covering it with fabric or wrapping paper.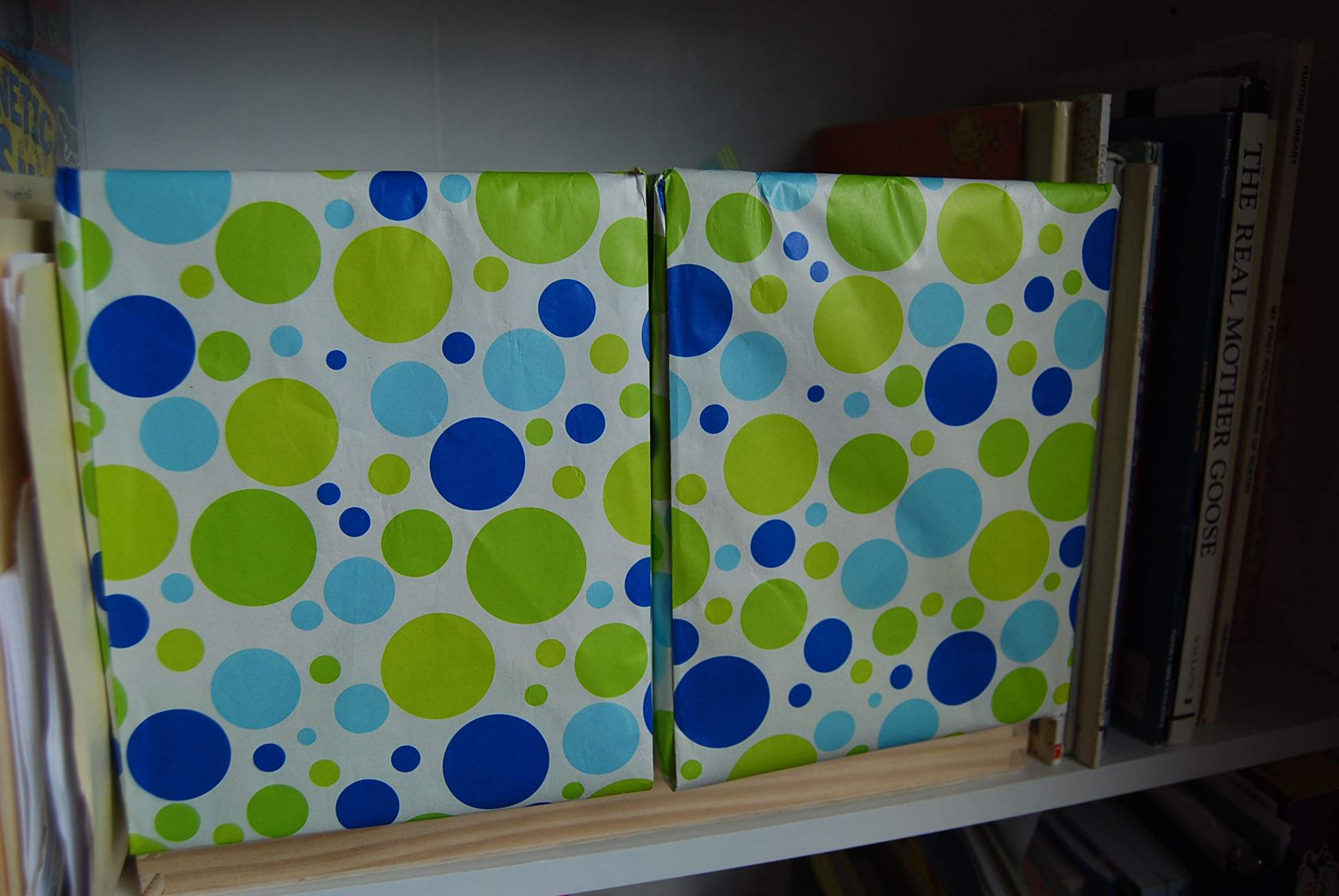 Here's a couple of boxes I covered with dollar store wrapping paper for my son's bookshelf. His room is painted green with a blue comforter on his bed so this wrapping paper was just perfect.
Use a basket to store the magazines. Baskets can be picked up really inexpensively at thrift stores and look really nice in most rooms. Or pick up a fabric cube container in a color that goes with your decor. Really any cute container that limits how many magazines you can store would work.
Progress with My Magazine Clutter
Since employing this new storage technique about 4 months ago, when I decluttered my living room,  I have kept my magazine clutter in check. I have established a system of exchanging the old for the new that only takes a  few minutes of my time a month. This new system keeps my end table clear for other items like someones coffee or tea. Before no one dared set anything on the mountain of magazines, there was always a looming fear of an avalanche. 🙂
What's your best tip for keeping magazine clutter in check? Do you have a system that works great that you can share?
[signoff]