Do you ever have those days when you just don't feel like cleaning? I know I do too. You look around and see so many things that need to be done but you just don't feel motivated to do it. Use these 3 tips to help get yourself motivated to clean.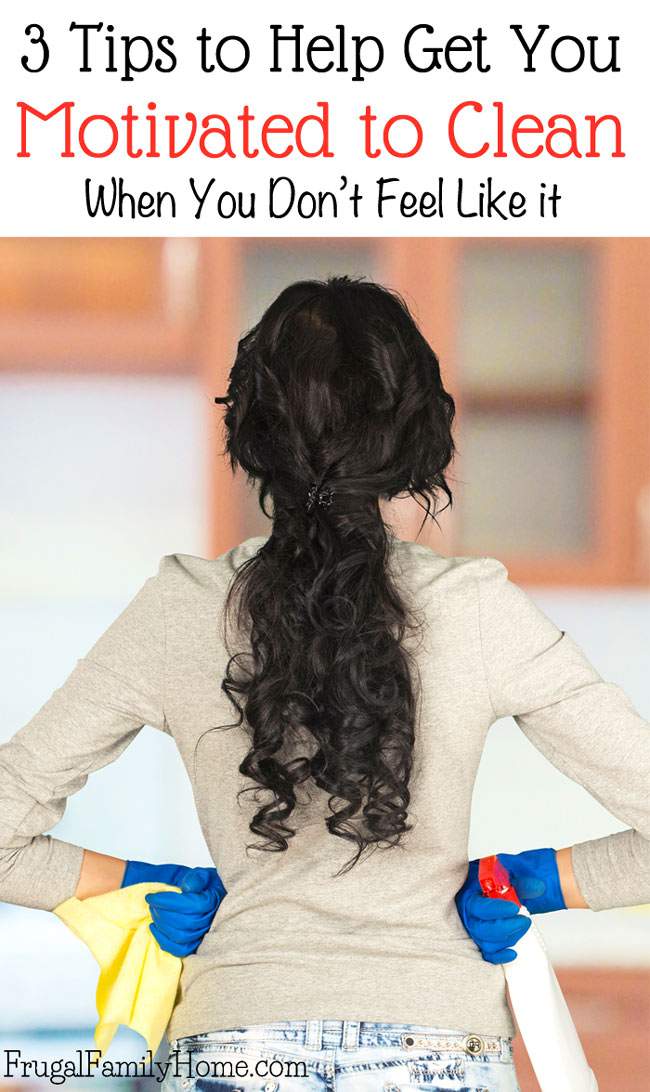 There are always things that take priority, things like shuttling the kids, tasks you need to do outside the home, cooking, grocery shopping, the list at times can seem to be endless. And cleaning doesn't always take the top of the list.
You look around and you know you really need to get the house clean. If you don't feel like cleaning but you really need to get it done try these 3 tips to help find the motivation and make your home shine.
Just so you know, the links in this post are my referral links. When you use them I can earn a little money at no extra cost to you. Thanks for your support in this way. You can find more information on my disclosure policy.
3 Tips to Help Get You Motivated to Clean
Listen to Music While You Clean
Listening to music can make even the worst task easier to handle. Put on your favorite playlist and get to cleaning. I find that upbeat music really helps to keep me motivated and keep my spirits up while I'm working.
I always feel better after listening and when I look around when I'm done and see my clean home it really makes me smile.
Get Help or Take Tasks in Manageable Portions
We homeschool and when I clean I always have the kids help. We each take a task in each room and work together. It makes the workload lighter for all of us, we get to spend time working together, and it more enjoyable when you have someone to work with.
If you don't have any helpers at home, break down your tasks into manageable portions. If your home is really in need of a big cleaning take on the most used room first. Then take a break and do something fun or enjoy a little treat of coffee or tea. Then take on the next most used room.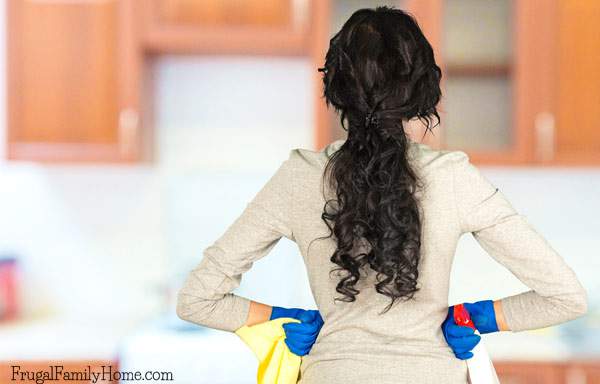 Breaking the cleaning up into portions and taking a break in between can help to motivate you to get the cleaning done. Because you know you'll have a break in between each task.
Or if you don't have that much time in one day, work on each portion on its own day after a few days the whole house will be clean. Either way breaking the cleaning down into manageable portions makes the task of cleaning the whole house a little easier.
Use a Great Smelling Cleaner
I know this one might sound silly but scents can really lift your spirits and motivate you. My favorite scent is mint and I really like Dr. Bronner's products, Method cleaning products, and  Mrs. Meyer's products too. They have great scents to them and when my house is cleaned it also smells great too.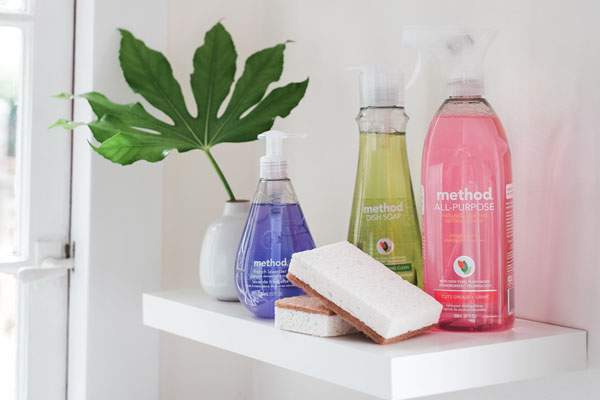 Want to Try Grove Collaborative?
This month, Grove Collaborative has assembled the Method Essentials Kit— and you can get it for free. Yes, you read that right free when you place your first order that totals at least $20!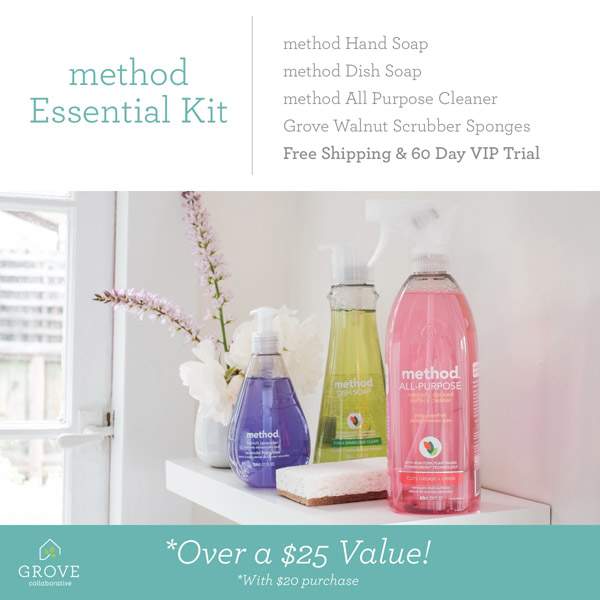 This is what's in the Method Essential Kit….
 Free Method Hand Soap
Free Method Dish Soap
Free Method Multi-Surface Spray
Free Grove Collaborative Walnut Scrubber Sponges
Free Shipping & 60 Day VIP Trial
If you're new to Grove Collaborative, you can get this set free + free shipping when you place your first order that totals at least $20. My friends at Grove Collaborative have hand-selected the most beautiful, healthy household products and will ask you a few questions to find products you'll love. It's like having a personal shopper for your home!
If you're already a Grove Collaborative fan like me, there's something for you too! When you use this link, you'll receive a free set of Grove walnut scrubber sponges.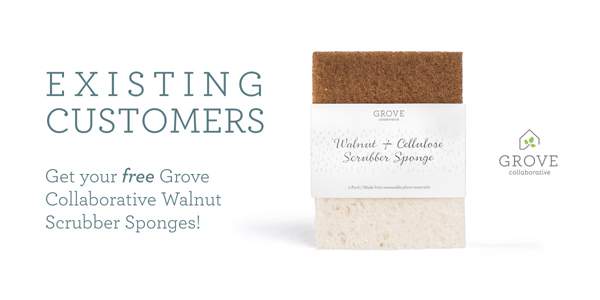 This offer ends Sunday, June 11 at 6 pm PST, so grab yours now. Here's how:
1. Sign up for Grove Collaborative here. You'll receive the Method Essentials Kit for free when you sign up! Existing customers will receive a free set of Grove walnut scrubber sponges.

2. Answer 4 quick questions about your home. Grove Collaborative will use this to customize your first basket (this takes under 30 seconds!).

3. Once you've answered the questions, you can finalize your basket of products to suit your household needs by adding or removing items.

4. To receive this offer, your order needs to total at least $20. Choose the combination of products and scents you love and receive in your first box (this is the hardest part — so many great choices!).

5. Click "Finish & Pay" and place your order.
If you want to continue receiving shipments you can choose when you receive your next shipment and what you want in that shipment. They'll send you an email before your order ships so you can make any necessary adjustments to your shipment or cancel if you don't need any products right then.
What helps to motivate you to clean? I would love to have you add to my list in the comments below. Plus let me know if you use Grove Collaborative and what your favorite product is.
[signoff]