Day 1
Homemaking is…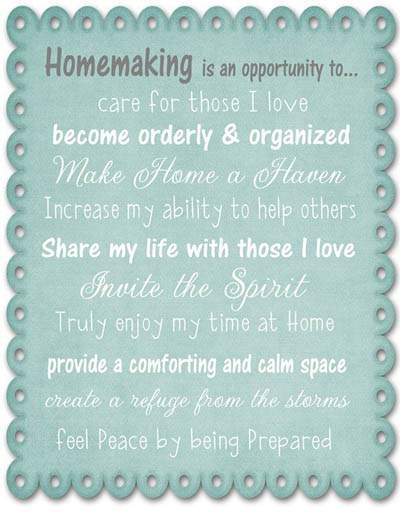 I saw the graphic above over at Pinterest. Of course I had to pin it. I thought what a great graphic for my first post of my 31 days of homemaking. When I read through this list I feel these are all things I want for my home, for my family.
I am so thankful my mom was a stay at home mom when I was growing up. It was not the popular thing to do in that day. Most of my friends mom's worked. I always knew if I needed my mom she would be there for me. She was at home or not far from home. It was a feeling of security to me. My mom taught me many things growing up in the way of chores. I hated doing my chores as a child, but as a homemaker now I am thankful for what I learned.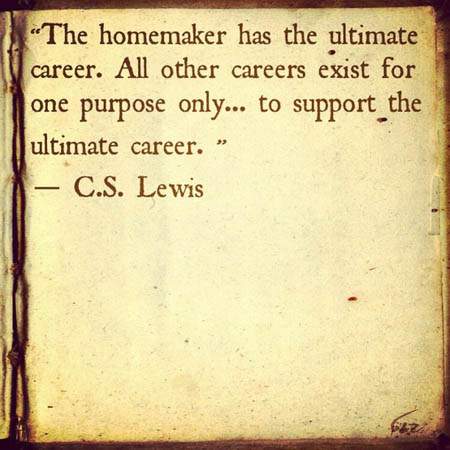 I would hate to think there might come a time when homemaking would not be considered a career. Homemaking is so important to the well-being of the family. I think the homemaker can bring a security and love to each person in the family.
But as many of you know this job is not an easy one. One that most of us don't feel as prepared for as we need. I know so much about what I know about homemaking I learned on the job. So things at my home are not always perfect, not always done on time, but they are always done with as much love as I can give.
I hope you will join me on this journey of 31 Day of Homemaking. I don't know quite where it will lead. Over the next 31 days I will share about my homemaking. I hope you will share your thoughts too.
[signoff]