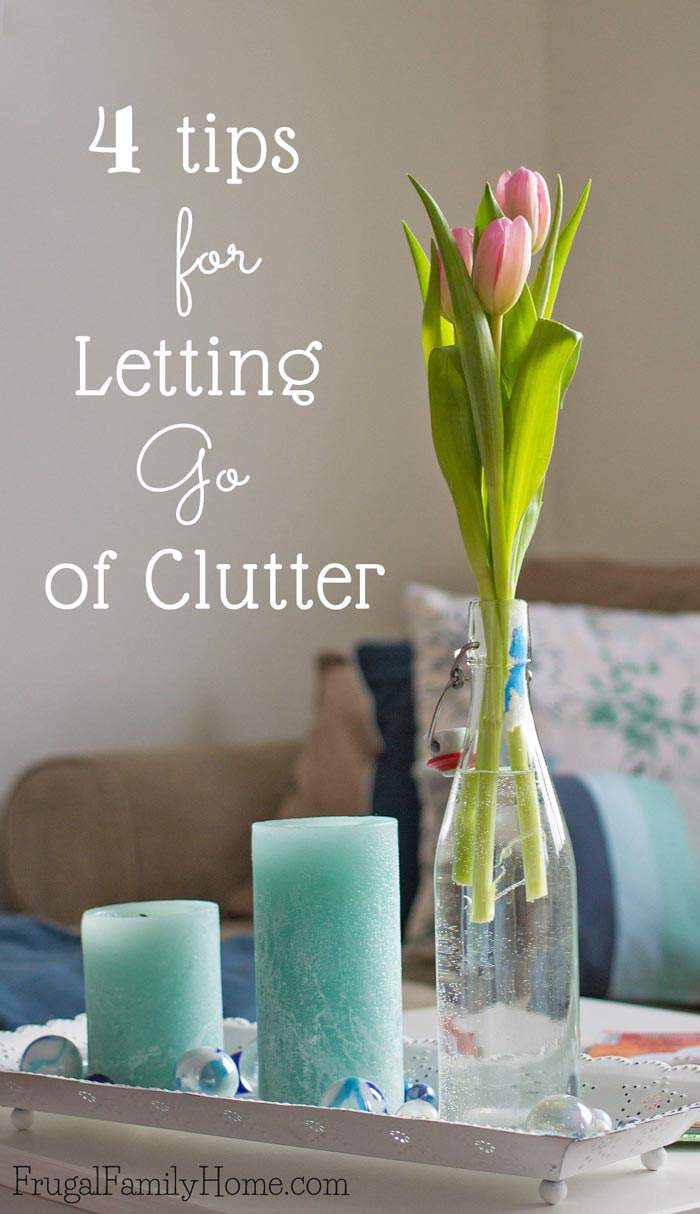 Did you catch my scope this morning? If you didn't I talked about letting go of clutter. Sometimes it's hard to let go of things. I gave a few tips on how to let go of clutter. You can watch it below or you can scroll down and read what I had to share.
4 Tips for Letting Go of Clutter
Envision Your Space
If you are having trouble letting go of some items, think about how your space will look once your done de-cluttering. Will the item you want to hold onto fit in that space? Is the items or items you are holding onto something useful and something you love? If you can't see the item in your new clutter-free space or if you don't love it, it's time to let it go.
Be Decisive
When you have an item you are struggling with letting go of take a really have a hard look at it. Think about how important this item is to you. Is it something special or just another item you have? Is it a useful item or do you have another item you could use instead? Be sure to really ponder whether it's an item that needs to stay, if it's not let it go.
Know How Much is Enough
As you are de-cluttering you'll want to think about how much is enough. As you come to items that you own more than one of it's time to decide how of those items you really use. I own more than one set of measuring spoons. But if I'm really honest with myself I really only need two sets. Since I bake often there are times when one set is in the dishwasher, so having the other set is nice. But I could probably really get away with only owning one set. As you get to each item decide how much is really enough.
Kick Fear to the Curb
Letting go of items can bring up many emotions. One of those emotions is fear. You might be afraid to let something go because you might need it someday. You might not want to let it go because you'd feel you wasted money. You might be afraid to let something go because if you do you might need to purchase it again.
When you have these feeling of fear, ask yourself what is the worst thing that would happen if I let this item go? In most cases, it would be you'll need it in the future and you might have to buy it. But it might also be an item you can borrow or find some other item to use in its place. Don't let fear hold you back from getting rid of things that are really unused and unloved.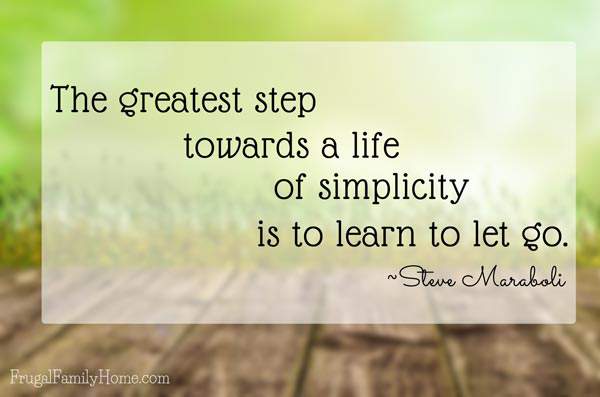 Those are my 4 tips for letting go of clutter. To let go of clutter you need to keep your fear in check, evaluate how much is really enough, make a decision by really taking a hard honest look at the item you want to hold onto, and imagine your finished space clutter free, if your item doesn't fit it needs a new home.
What's a tip you could give to someone who is having a hard time of letting clutter go? I would appreciate you sharing it in the comments below.
[signoff]
If you enjoyed this article, why not share it? Just below this article you'll find buttons for Facebook, Twitter, Pinterest and more so you can share with your friends. Thanks so much for sharing!