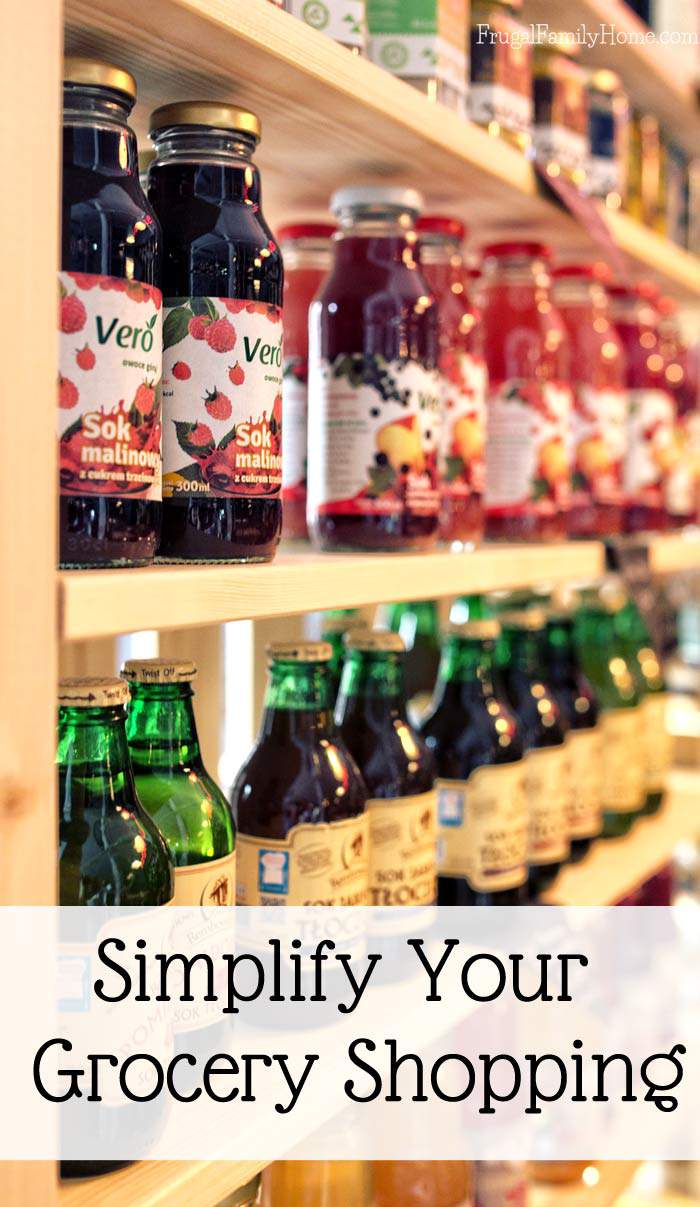 Grocery shopping is one of those tasks that I like some days and other days I really wished I didn't have to do it. But we all need to eat so it has to be done. Since I like to keep our grocery budget right around $300 a month for the 4 of us, I really need to watch prices and get the best deals to keep it low. But I don't like to go shop at every store each week it's just too much. But I do a few things to keep my spending low without having to shop a bunch of stores each month.
5 Tips to Simplify Your Grocery Shopping
Keep a Reasonable Stockpile
I think having a stockpile is one of the most important ways I keep our grocery spending low. I don't keep a huge stockpile like you might see on the extreme couponing shows. I do keep a reasonable amount of food and non-food items on hand for our family.
I only stockpile items that I know we love and will use. There is no use stocking up on a good deal if it's something you won't end up using. When stockpiling just stick to the items you use regularly and only stock up on things you know your family loves.
Keep your stockpile limited to what you'll need until the next sale. I know at what rate we use of the items I stockpile. We stock just enough to get to the next sale and most sales happen every 12 weeks. So when I see it on sale I purchase enough for 12 weeks, if I can, sometimes there are limits on sale prices.
The stockpile helps me to have the main items I use all the time already in the pantry. Which cuts down my trips to the store and I don't have to buy items at full price either.
Menu Plan
I make a menu plan each week. To make my plan, I look at what I have on hand and look at what is one sale. Then I plan my menu around those items. By knowing what I need to pick up at the store, I'm not wandering aimlessly looking to see what looks good. I can have my list in hand go in and grab what I need and get out. I've read the longer you spend in a store the more money you'll spend so it's best to get in and out as quick as you can.
Limit the Stores You Shop
In our area, we have these major grocery stores, Safeway, Fred Meyer, Albertsons, Winco Foods, Trader Joes, and Food 4 Less. Then there are two discount grocery stores in our area too, Everyday Deals and Grocery Outlet. They all have different deals, but it would take me forever to shop each one. To make my grocery shopping simpler I'll limit the number of stores I shop. Picking one or two to shop each week helps me take advantage of the best deals but still not have to spend all day shopping.
I decide where to shop by the items I need to purchase and who has the best sale for that week. If the sales are not that great I will shop Winco Foods and one of the discount grocery stores because I've found with that combination of stores I can get what I need in two stops and get the best deals overall.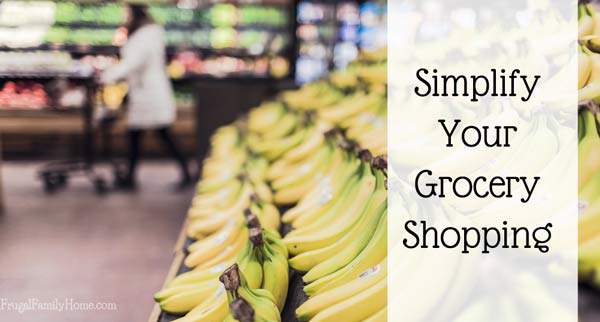 Buy In Bulk
Buy in bulk when you can. I've found when buying bigger packages of meat or big boxes of other items often means a better price. It doesn't hold true for every purchase but is a good rule to follow. If you have freezer space, buying the bigger packages of meat can really save you money. I usually do freezer cooking when I find a good deal on meat like my chicken freezer plan or my pork loin plan. Both plans use about 10 pounds of meat and the meat packages for the freezer can be prepared in just about an hour each. Buying a little extra as you can helps to keep your stockpile up which save you time on grocery shopping. I would much rather shop my freezer and pantry than the store.
Use Coupons Wisely
I clip the coupons I know I might use and place them in my coupon envelope in my price book. That way I always have them with me to use when I'm shopping. I keep the rest of the coupon inserts for those shopping trips when I do a planned coupon trip. Once they expire they are removed and recycled. I used to clip a lot more coupons and file them, but it took a lot of time. My streamlined coupon-clipping method really works well for us. I have the coupons I know I will use ready to go. But I have access to other coupons if I find a great coupon and sale match up. But I don't have to spend time or energy on clipping coupons I'm not sure I'll use.
All of these tips work together to help me save time on my grocery shopping without me having to sacrifice too much in savings. I've been using this method for about a year and most weeks I'll spend one-hour grocery shopping. I used to spend a lot more time clipping coupons, shopping more stores, and storing more in our stockpile. But I like my streamlined method much better.
What do you do to help simplify your grocery shopping? Do you use any of the tips above? What is something you could add to this list to help others save time and money on grocery shopping? If you have an idea scroll down and share it in the comments below.
[signoff]
If you found this helpful, I would love it if you shared it with your friends. You can use the social sharing buttons below for super easy sharing. Thanks!
See the rest of the articles in the frugal simple living series by following this link.