We had a good day yesterday with our family. We got together for a barbecue and spent time with one another. I love holidays because we can spend time with those we love. Sometimes you need a holiday to take time to get together. We had my husband's parents over this weekend and then my family came over on Monday. So our weekend was busy but a good busy.
I had said I would be making a Hamburger cake so I thought I would share a picture of it with you.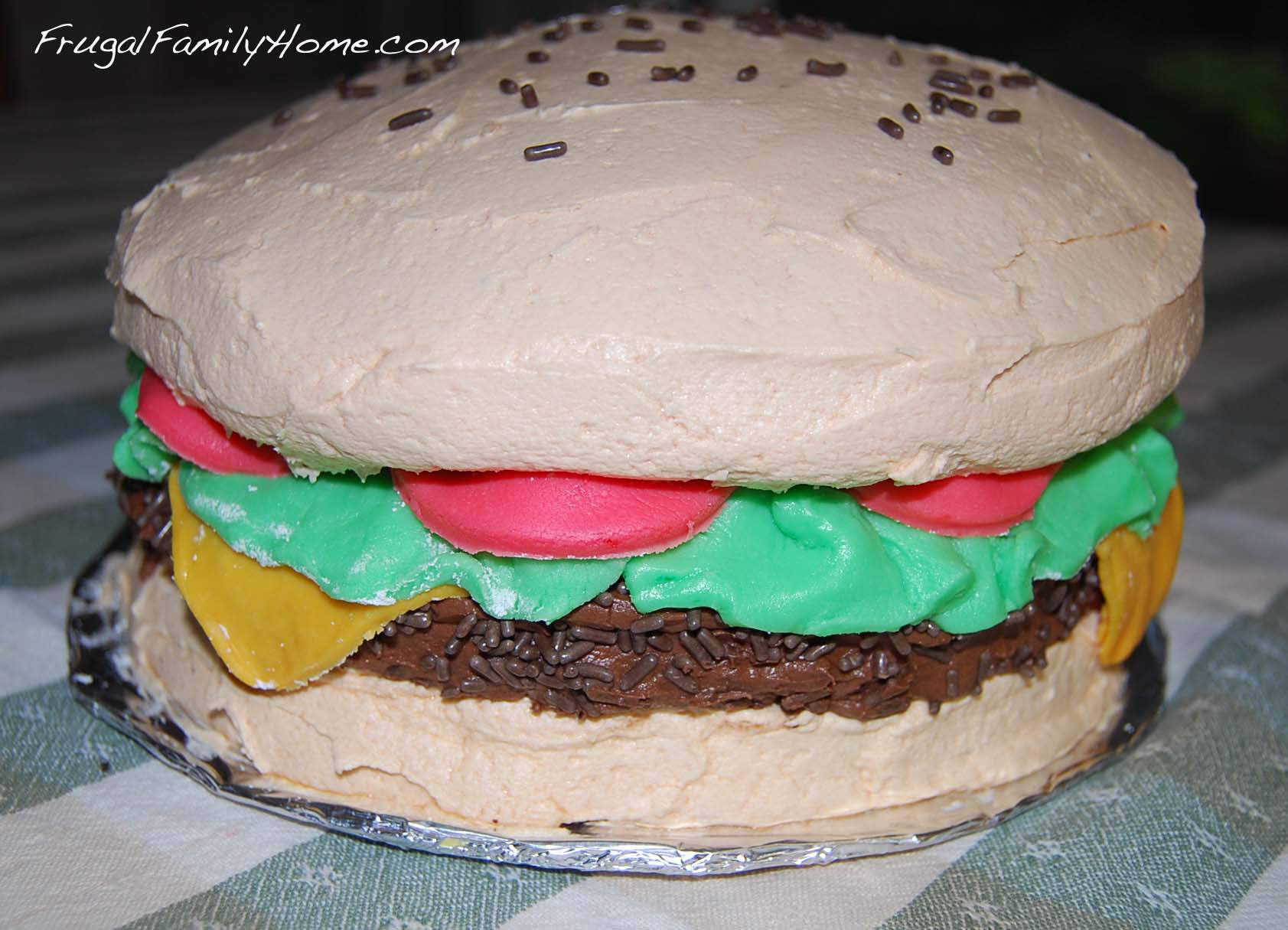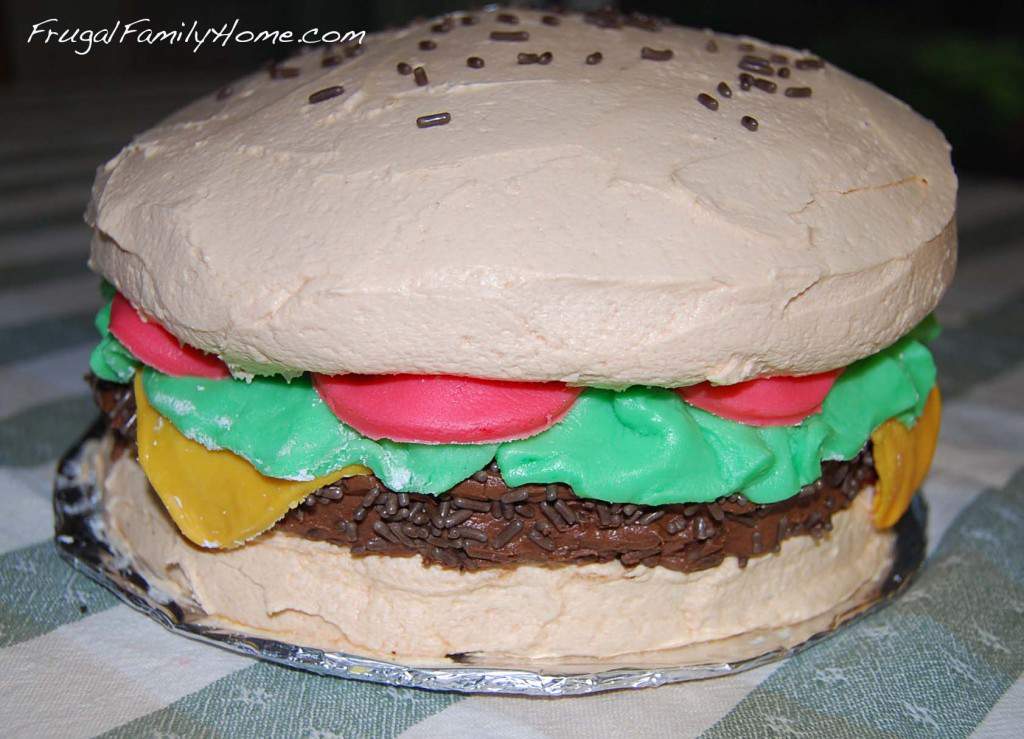 I had not made one of these for about a year or so. I was a little out of practice but I think it turned out good. These cakes are very sweet but so good. I will post next month on how to assemble one yourself in case you want to make one too. You can do everything from scratch, which is what I  do because of a milk allergy or you can go with store bought cake mix and frosting.
I hope everyone had a great Memorial Day!
[signoff]