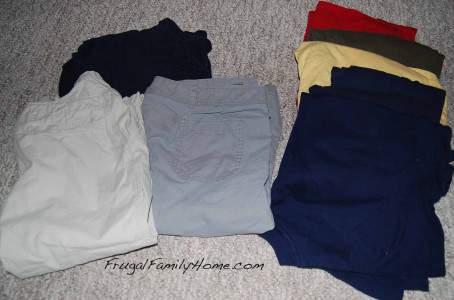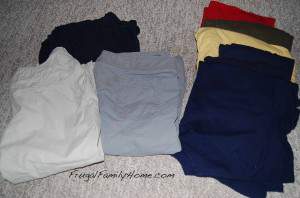 I went to our local Salvation Army Thrift Store recently. They were having their half off sale so I got some really good deals. I was shopping for some t-shirts to make into yarn for a birthday present I am making. I also found something for myself too.
Here is what I purchased
6 T-shirts $.75 each
2 Pair Capri Pants $1.75 each (1 is Dockers brand)
For a total spent of $8
I will post next week the birthday present I made out of the recycled t-shirts.
Do you shop thrift stores?
[signoff]