Snow day again for us.
We woke today to snow again. This is so unusual for us here. In fact we broke the weather record for the latest measurable snow. Today is now our new record.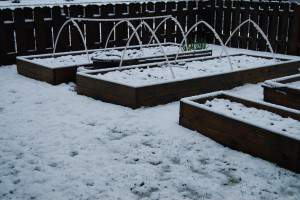 So I don't think my goal of getting the lettuce and peas in this week is going to happen. It is sunny now and the snow is melting. I am thinking this is the last of the snow we will see at least until November or December.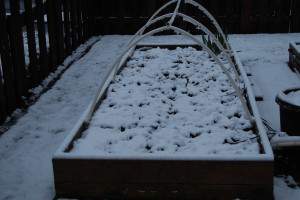 At least I didn't already have things planted. Well only our green onions that wintered over with a few carrots. We do have some nice tomatoes, peppers and cucumbers sprouted. Now if it will only warm up so I can get them out in the garden under the cover.
How is your garden coming along?
Get the Companion Plants List
When you join the gardening email list, you'll not only get gardening tips sent to your inbox, you'll also get the companion plants list too.