Well my faithful washing machine up and died on me this week.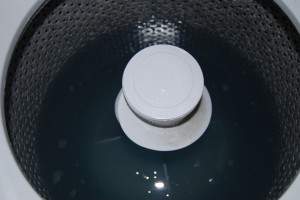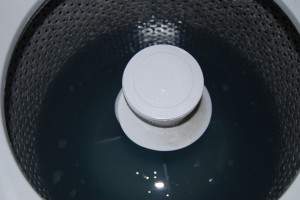 I really should not complain as it was two months shy of 20 years. Considering we paid $399 for it twenty years ago it only cost us $20 a year. Not too bad. At the time we bought it we did not buy the top of the line model nor the cheap one. We choose a moderately priced one we could afford with basic features only.
When it quit I went ahead and drained the water by hand and tried a really small load to see if it was just an intermittent problem. Well it was not. After some thinking and investigating I called a local appliance repair place I have dealt with before and asked if my lid switch could be the problem. The repairman said they do go out and he gave me a quote of $30 for the part. He said if that was not the problem it was likely the motor or timer would be bad. He said these two parts are expensive. So my husband tested the lid switch. Well it is fine. Then I remembered this intermittent screeching from my washer once in a while over the last year. My husband deducted that it was probably a bearing I had been hearing and the extra stress on the motor burned it out. So we were faced with the decision to have the repairman out to diagnosis the problem (after all we were just assuming we knew what the problem was but with an expensive part you don't want to guess that is what you need) or to replace it.
Since we assumed it would cost about $100 to get the serviceman out and after pricing the two suspect parts online at around $200 we were quickly approaching our price we paid 20 years ago. So we opted to go ahead and look for a new one.
I will let you know what new washer we purchase and give you a review once it is installed.
I also want to bring up the importance of having a emergency fund at this time. We have money set aside for just a problem like this. If we did not then we might have to use a credit card or borrow money from someone to get a new washing machine. Having some money put away for a rainy day is a good idea because you can just bet it will rain sometime.