My spring cleaning continues in the kitchen and bathroom. If you haven't started yet, just jump right in. If want to follow along,  be sure to grab Crystal's free ebook.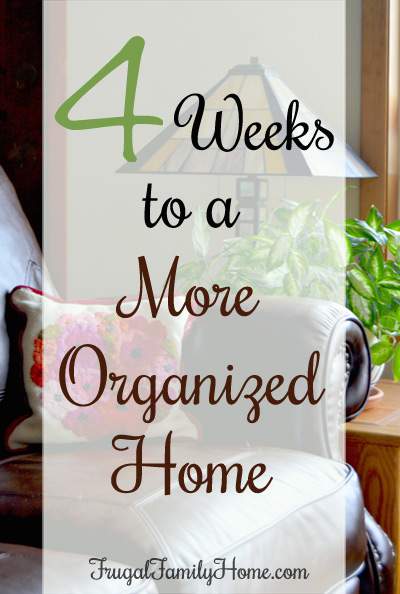 Today, I did the complete list of the challenge. I'm not sure if I will be able to do all the tasks each day of the challenge, but my goal is to get at least the shortened version done each day.
Here's the tasks for today,
Get dressed.
Make a to do list of 5-7 items to accomplish today.
Complete your Morning Routine
Set a timer for 15 minutes and clean the bathroom
Clean the top of the refrigerator
The first three are things I do each day already, so those tasks were easy for me to get done. Here's how the rest of my tasks went along with the  photos,
Quick Clean the Bathroom
I've been keeping up with my bathroom cleaning each week. I just needed to do a quick wipe down of the counter and the mirror (toothpaste splatter again) and clean the toilet too. I will get clean the shower tonight when I shower. It's so much easier to clean while you're showering. I forgot to take a before photo but here's the after.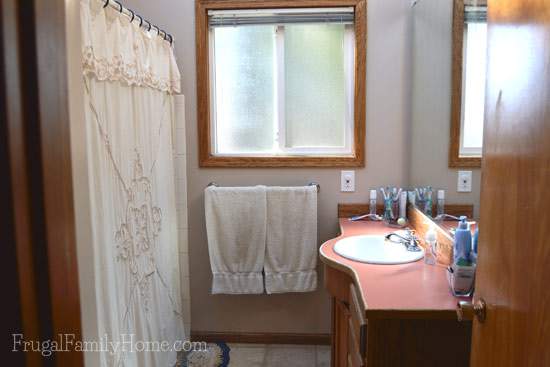 Clean the Top of the Refrigerator
I don't use too much oil in my cooking and I very rarely, like once a year, deep fry anything but the top of my refrigerator still gets this sticky, yucky film on it. I'm assuming it's from the grease in the air but maybe not.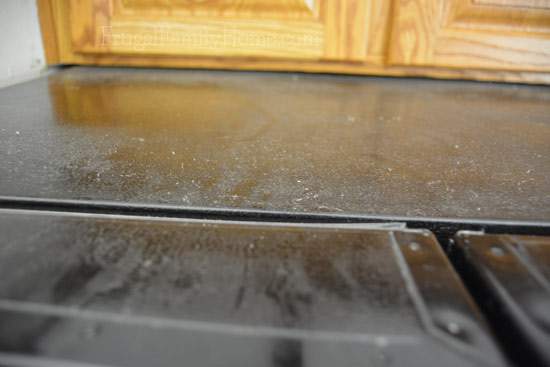 As you can see the refrigerator top was really covered. I actually wipe it down every couple of months. This film just builds up so fast. I was happy that it came right off when I used my e-cloth on it. It cleaned the grease off right away.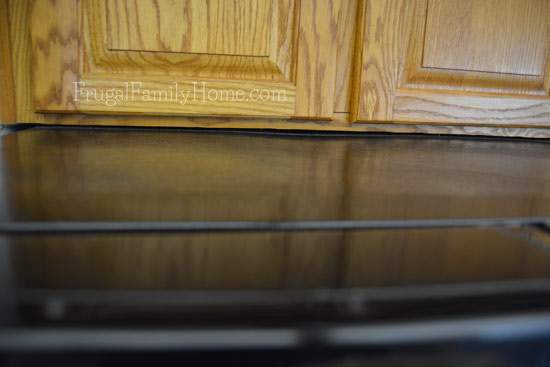 Now that is so much better. Look at that shine.
Purge Items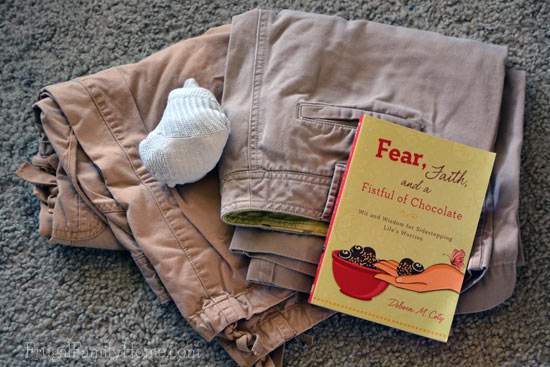 I only found 4 items to give away today. I've been doing a better job at keeping my house clutter free and so it's getting harder to find items to purge.
I did find some pants that don't fit me along with a book and a pair of socks.
Thursday, I'll be cleaning the windows, the junk drawer and the utensil drawer too.
What's the top of your refrigerator like? Have you looked at it lately?
[signoff]