This month I'm working on doing a little spring cleaning, or should I say organizing? Maybe it's a little of both. I'm joining in with Crystal from Money Saving Mom to organize my home. If you want to follow along be sure to grab Crystal's free ebook.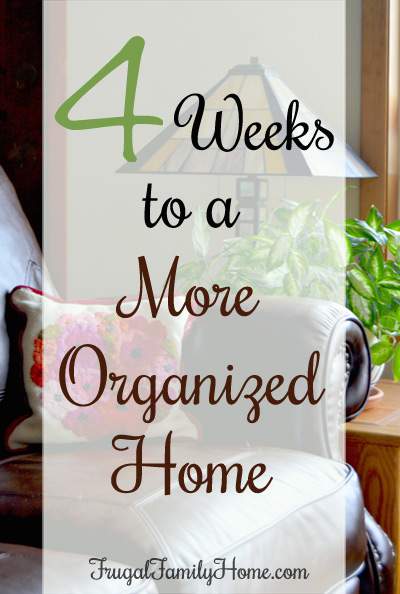 Today, I decided to do the complete list of the challenge. I'm not sure if I will be able to do all the tasks each day of the challenge, but my goal is to get at least the shortened version done each day.
Here's the tasks for today,
Get dressed.
Make a to do list of 5-7 items to accomplish today.
Complete your Morning Routine
Set a Timer for 15 minutes and do a quick clean of the master bedroom.
Find 7 items to get rid of today.
Clean the freezer.
The first three are things I do each week anyway, so those tasks were easy for me to get done. Here's how the rest of my tasks went along with the before and after photos,
Quick Clean the Bedroom
I just cleaned the bedroom on Monday so the bedroom was clean except for a few stray items I needed to put away. I think it took me just about 5 minutes. This was good because I knew the freezer would be more of a challenge.
Cleaning the Freezer
Cleaning the freezer is one of the jobs I absolutely hate to do. I will put it off until I have things falling out each time I open the door. But I only do this with the freezer attached to my refrigerator. My deep freezer I keep fairly well-organized, there's just something about this fridge freezer that makes me want to avoid it. Did I mention this is a job I hate to do. 🙂
That's why this challenge is good for me. It gets me to do the jobs I really hate to do. Cleaning out the freezer took about 40 minutes today. It's a small space, it really shouldn't have taken that long, but oh the stuff I found.
I had frozen items I couldn't identify. You know the packages of this or that, that just doesn't get labeled. I'm always sure I'll know exactly what it is when I see it but, I never do. In my defense, most of the items were marked this time, they were just from 2012.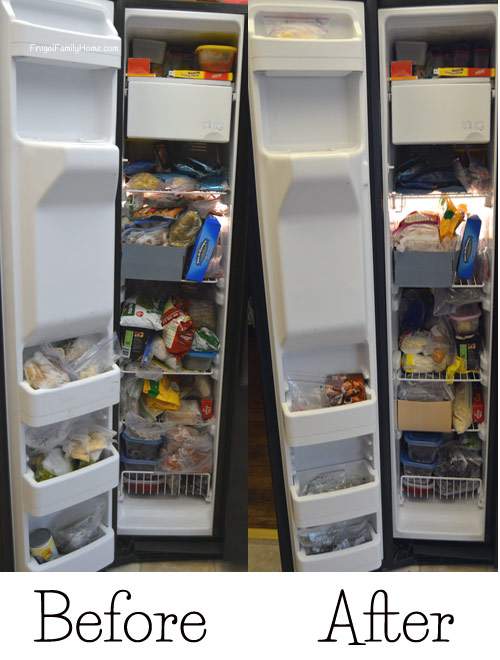 I removed a lot of old items from this freezer. It's hard to tell from the pictures but I'm sure it was about 10 pounds of odds and ends of unusable food items I removed.
Purged Items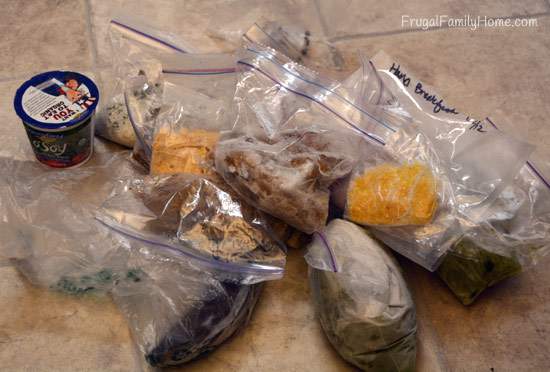 As you might have guessed, my purged items came from my freezer today. This is just part of the stuff I had to throw away. It makes me a little sick, just thinking about how much money was wasted here.
If you look close, you can see I had ham slices from 2012. I thought 2 years was too long to store it. Not to mention, it was almost freezer burned beyond recognition.
I'm so glad to have the freezer cleaned out. One job I dread to do down. Tomorrow, I'll be working on cleaning under the beds and doing a quick clean of the bathroom.
Have you cleaned your freezer lately? 
[signoff]