I've come to the end of the first week of this challenge. I already have a box of items to donate and I'm so looking forward to dropping the stuff off this weekend. If you haven't started yet, now would be a great time to join the challenge. If you want to follow along be sure to grab Crystal's free ebook.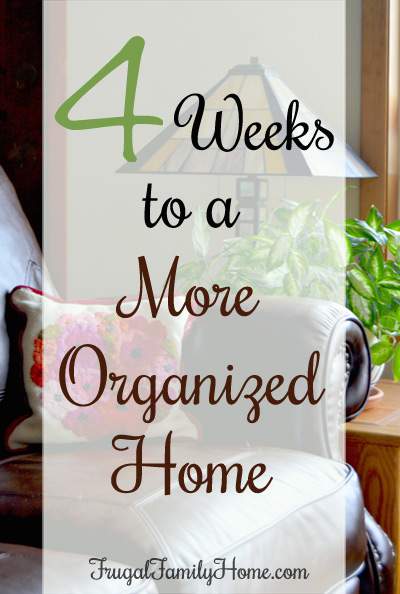 Today, I did the complete list of the challenge. I'm not sure if I will be able to do all the tasks each day of the challenge, but my goal is to get at least the shortened version done each day.
Here's the tasks for today,
Get dressed.
Make a to do list of 5-7 items to accomplish today.
Complete your Morning Routine
Set a Timer for 15 minutes and do something you love.
Clean the couch, remove all the toys and crumbs.
The first three are things I do each day already, so those tasks were easy for me to get done. Here's how the rest of my tasks went along with the photos,
Couch Cleaning
We have a reclining couch in the living room so there really isn't much to cleaning it. But we have two smaller sofas in our family room and they really needed a cleaning.
I found crumbs under the cushions on both of them. It was just awful. Well, here take a look for yourself.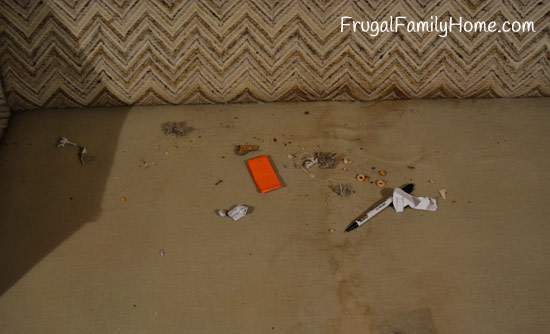 I couldn't believe what I found. A pen, thankfully it hadn't leaked. Lots of Cheerios and crumbs. Yuck! After vacuuming up the crumbs, I decided I better check under the sofas too.
I found two long lost lids my son had hidden under one sofa with lots of dust bunnies to vacuum up. Under the other sofa, I found a toy car of my son's and a cat toy with more dust bunnies.
Under the sofas wasn't near as bad as under the cushions, which I was thankful for. After a good vacuuming, the cushions were replaced and everything looked so much better.
Something I Love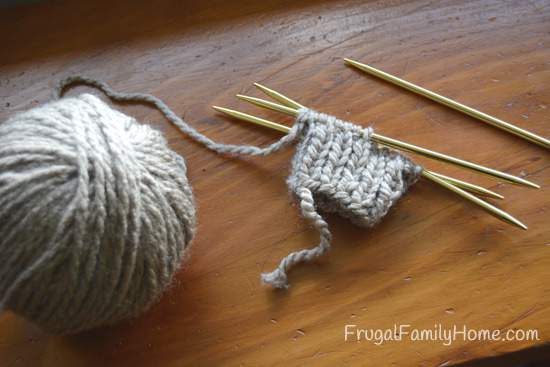 I love to knit. But I don't always find time to work on projects. I had the yarn and sock pattern sitting out for about a week, for this project,  but I hadn't started it. So, today I worked on my knitting project for 15 minutes.
It was nice to sit and knit for a while. I really need to make time to do this more often. I finished the cuff of the first sock. It's so nice to make some progress.
Monday, I'll be doing a quick 15 minute clean, purging 7 items and cleaning out the car.
 What's something you love to do but don't always have the time for?
[signoff]