Cleaning continues in our home this week, the last week of the challenge. If you want to follow along for the rest of the challenge or do the challenge later, be sure to grab Crystal's free ebook.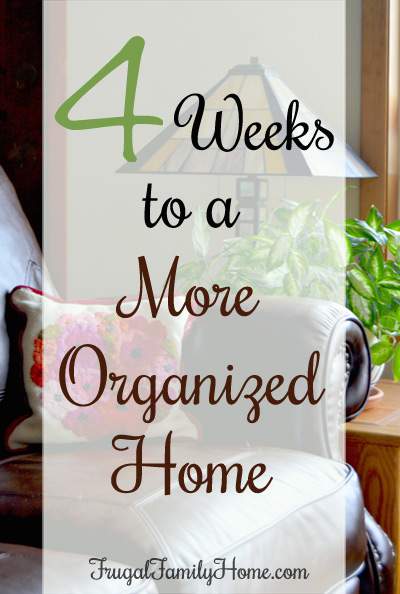 Today, I did the complete list of the challenge. I'm not sure if I will be able to do all the tasks each day of the challenge, but my goal is to get at least the shortened version done each day.
Here's the tasks for today,
Get dressed.
Make a to do list of 5-7 items to accomplish today.
Complete your Morning Routine
Set a timer for 15 minutes and vacuum the main living areas
Vacuum the Closets
The first three are things I do each day already, so those tasks were easy for me to get done. Here's how the rest of my tasks went along with the  photos,
Quick Vacuum in the Living Areas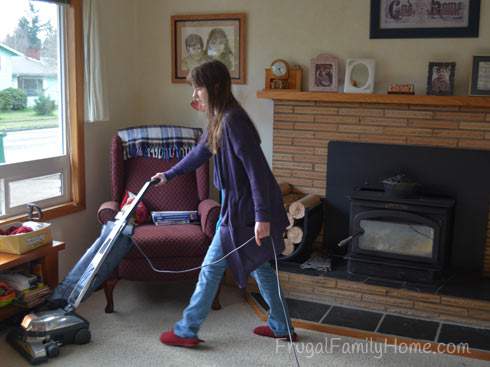 My daughter helped with the quick vacuuming of the main rooms. She is always a big help. My son also helped with his toy vacuum too.
Vacuum the Closets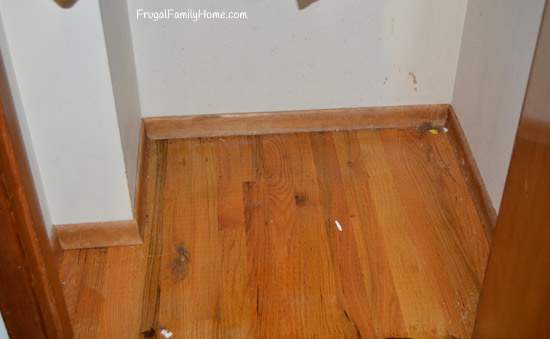 Our closets don't have carpet in most of them. So instead of vacuuming them I mopped them. Boy, were the closet floors dirty. I took photos of our coat closet, it was really dirty. Lots of dust and yuck!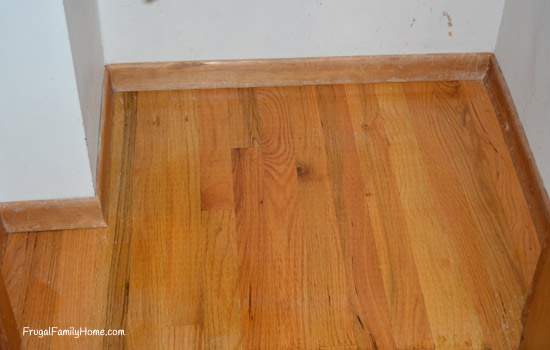 But after just a few minutes of mopping the wiping down the wall a little bit. The closet looked so much better. I think this closet really needed to be painted too.
Purged Items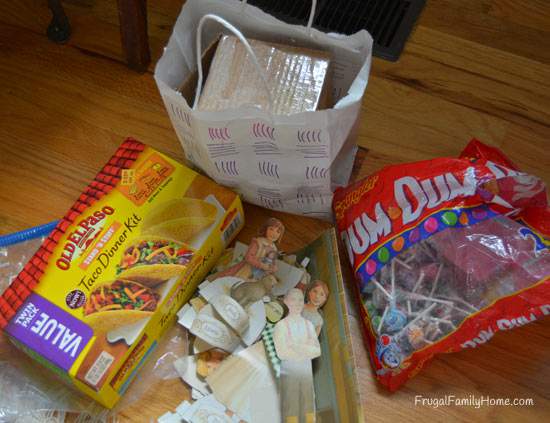 My daughter found a few items in her closet to get rid of. She had a few things she didn't want anymore so they needed to go and I found some really sticky lollipops and a taco building kit that was way too old to keep. So out they went.
 On Thursday, I'll be working on my favorite cleaning project, cleaning the blinds and wiping down the windowsills. So much fun you won't want to miss it. 🙂
How often do you clean your closets?
[signoff]