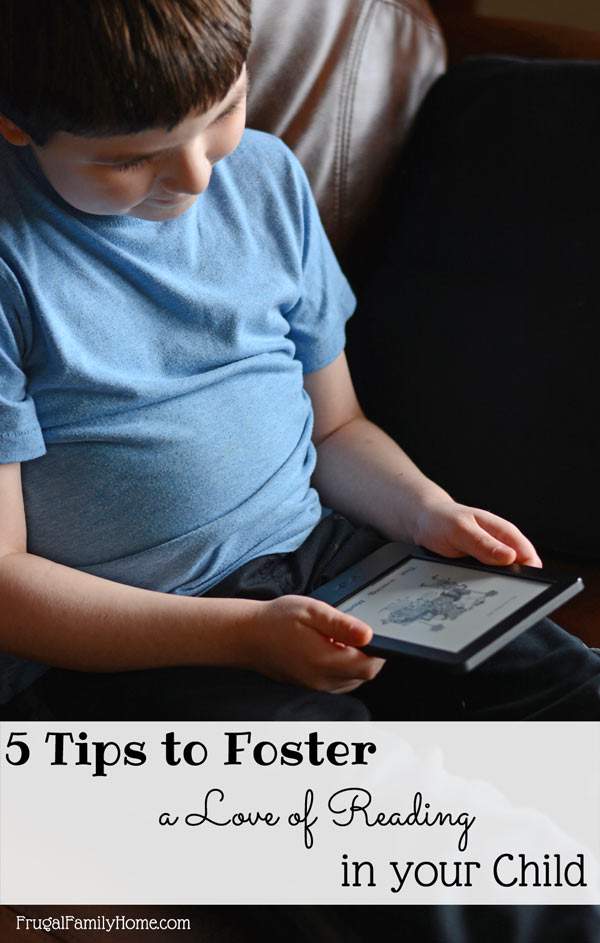 Did you know that March is National Reading Month? I know teaching my kids to enjoy reading is a goal I've had since I started homeschooling my kids. Reading is so important for everyone. Not only can you read for enjoyment, but if you can read, you can learn pretty much anything. That's why fostering a love of reading in your child is so important.
5 Tips for Fostering a Love of Reading in Your Child
Start with a Good Foundation of Phonics
Learning to read can be hard work for some kids. Having a good foundation in the sounds the letters make is very important. It doesn't have to be formal or hard. It can be taught as easy as having some magnetic letters and going over them casually each day. Then slowly putting two or more letters together to make words. Its like magic to the child, to see these sounds go from just sounds, to words they know.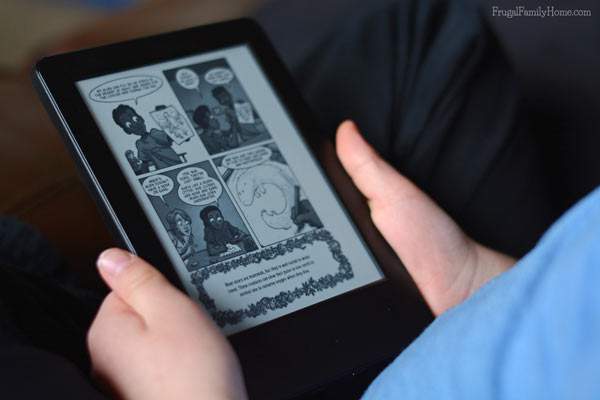 Model Reading Enjoyment for your Child
Even when kids are too little to read, they love books. Sharing books with your child can help them learn to love book long before they are ready to read. Let your kids see you reading for enjoyment and to learn something new.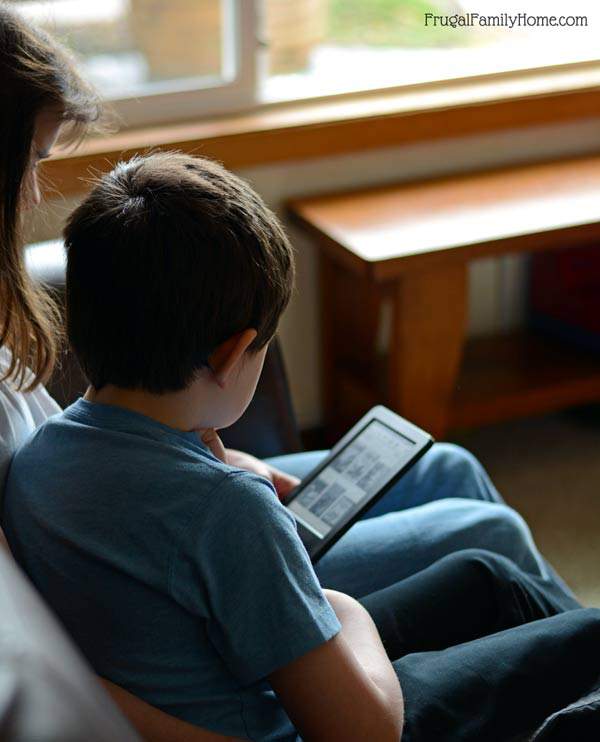 Make Reading  a Family Activity
In our homeschool, I take time to read aloud to the kids. The kids love having a story come alive as I read. It's great family time too. My daughter, now that she is older, has even taken to reading aloud to her brother. He loves to hear stories, stories beyond his ability to read himself. It's so special watching them enjoying a book together.
Teach Your Kids to Use Books to Learn
Books are a huge part of our homeschool. We would much rather read a great story about a time period in history, written by a great author, than read it out of a textbook. It makes history just come alive.
When my kids want to learn something new, I try to always suggest we get a book out and read about it. This helps to instill a lifetime of learning so learning doesn't stop when school is done. Using books for teaching new skills helps the kids to learn on their own. My kids get so excited to tell me what new things they have learned from a book they've found.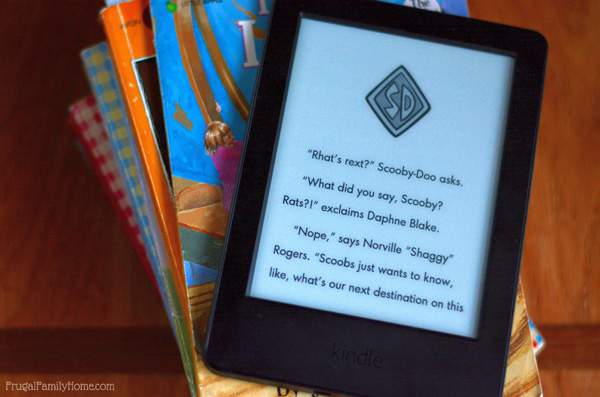 Keep a Good Supply of Books on Hand
I know when my daughter was little, oh so many years ago, we would go to the library at least once a week to pick up some books for her. Then we would carry them home and do it all again the next week. It was a frugal way to keep her in reading material to foster that love of reading I wanted her to have.
Now with the great technology of ebooks we can have a ton of books at our fingertips in one little device, our Kindle e-reader. I love having a Kindle that I can easily pack into my purse for the kids to read from while we are in the car. It helps them to have something to do and I love that they get to practice their reading skills. No need to pack a backpack full of books to keep them busy.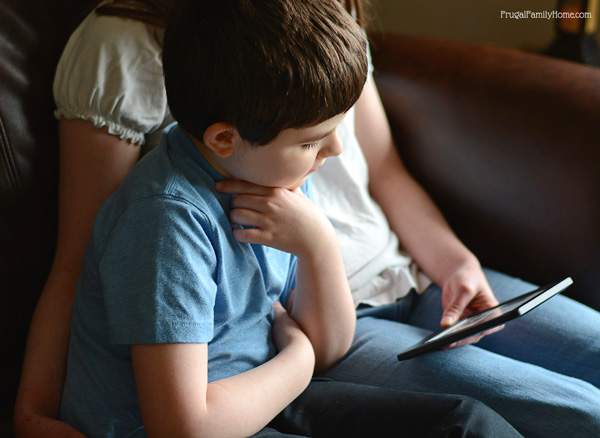 Bonus Tip, Keeping Your Kids in Books without Breaking Your Budget
Being a frugal mom, I like to make sure the kids have access to a wide assortment of books for as little money as possible. That's why Amazon FreeTime Unlimited is a great resource for books. Starting at just $2.99 a month, they can have unlimited access to hundreds of hand-picked chapter books and early readers, all just right for their age. I don't have to spend time and money guessing what I think they will enjoy. They get to pick for themselves.
The Kindle e-reader is a perfect gift for kids starting to read chapter books, and is designed to make great books enjoyable, with zero distractions. It has some other great features you can't find in regular books. Like the Word Wise feature in the Kindle. Word Wise gives short simple definitions right above more difficult words. This cuts down on the "Mom, what does this word mean?" since it's right above the word as they read. Definitely a very cool feature.
The kids can also change the size of the font in just a few clicks, if needed. My son loves big fonts. There's even a Vocabulary Builder that can store the words the kids look up and quiz them with flash cards. So much more fun than the regular flash cards for my tech savvy son.
Those are my best tips to help foster a love of reading in your child. I know the rest of you have some great tips to share too. What tip do you have to foster the love of reading in a child?
[signoff]
I was selected for this opportunity as a member of Clever Girls and the content and opinions expressed here are all my own.