I'm branching out into the world of Podcasting. I wanted to make it easier to share intentional homemaking ideas with all of you in a form that wouldn't have to be read. Something you could do while you are traveling from point A to point B or while you are folding the pile of laundry.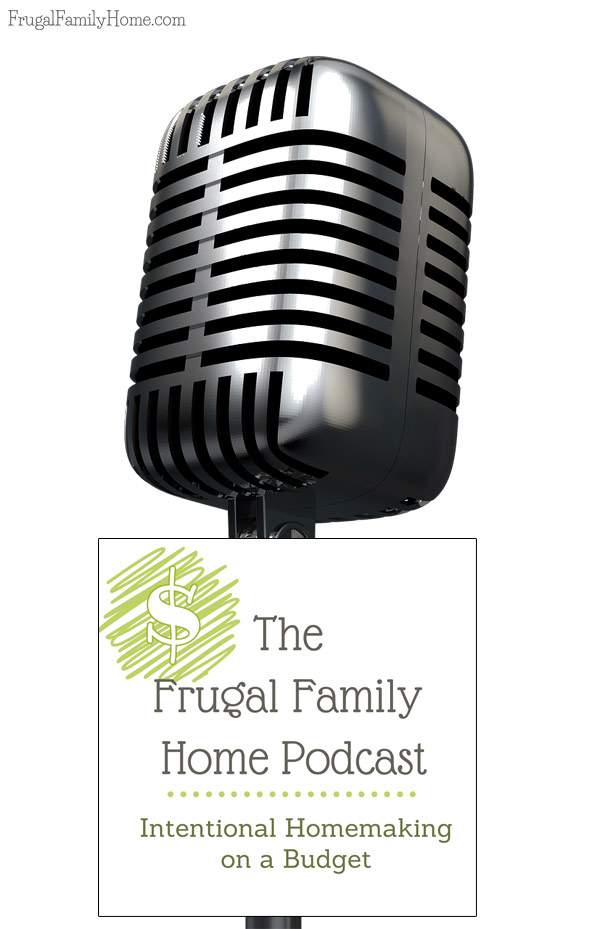 My goal for the Frugal Family Home podcast to share encouragement for you the homemaker. Whether you are a stay at home mom, a work at home mom or a work outside the home mom we can all use a little encouragement in this job of homemaking. Which let's be honest can be a little thankless at times.
In this first podcast, I'm sharing a little about our family. A little about how I was a spender and an intentional decision we made that helped to put us on the path to becoming debt free.
I hope you enjoy the first of the Frugal Family Home podcast. My goal is to publish one every other week.
Podcast: Play in new window | Download | Embed
Subscribe: Apple Podcasts | RSS