Time is Precious! Each day you are credited with 86,400 seconds, there's no go backs, no repeats, you must live in the present and make the most of your day.
Don't drift from one thing to the next instead live intentionally. I've found I can make the most of my 86,400 seconds each day with routines.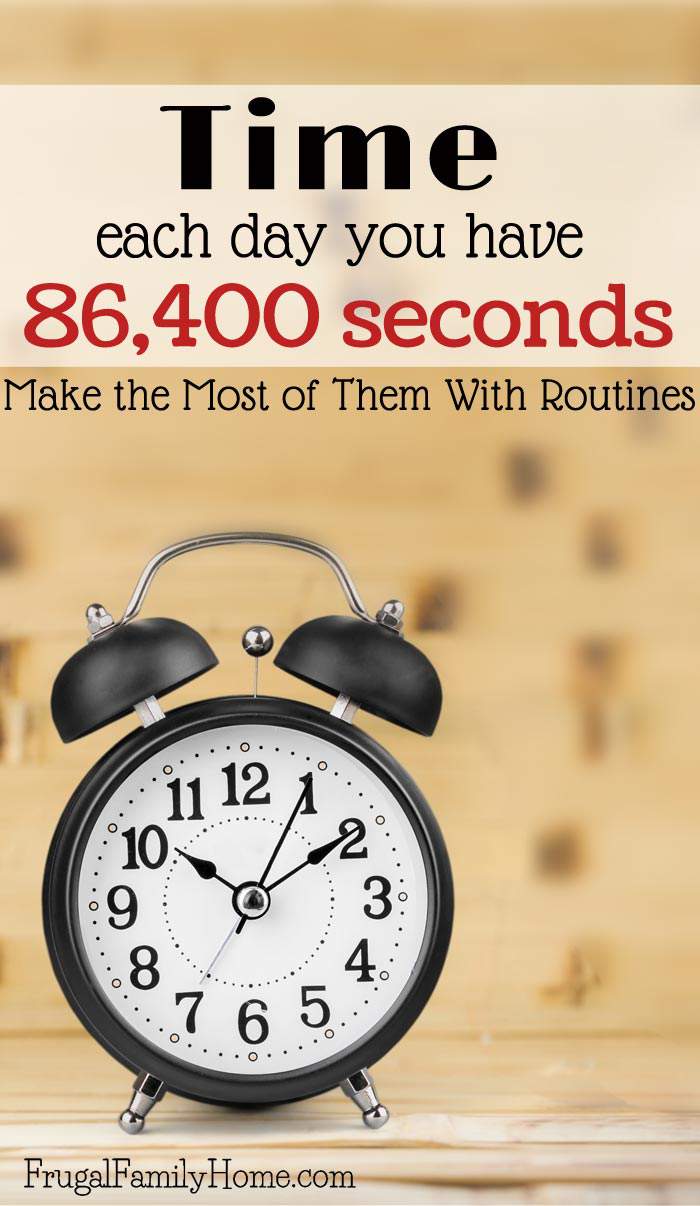 How do you use to organize your day? I know for years I tried to stick to a schedule but it just didn't work very well for me.
In today's Frugal Family Home podcast, I'm sharing about why a time based scheduled didn't work for me and how when I switched to routines to organize my day it worked so much better.
I'm sharing what I include in my routines and the basics for getting started with your own routines. Plus I also have a word of caution when using routines for some of you who might tend to add too much to your schedules each day.
Podcast: Play in new window | Download | Embed
Subscribe: Apple Podcasts | RSS
I know I mentioned Crystal Paine's courses had helped me to set up my morning and evening routine. If you are struggling to set up your own routine or don't even know where to start, you should consider Crystal's courses. They are inexpensive and so very helpful.
Grab Crystal's courses for less now through August 15, 2016. The Make Over Your Mornings and Make Over Your Evenings courses are just $10 that's almost half off the regular price of $17. Which they are so worth the $17.

Plus if you purchase one course you'll be able to purchase the other course for just $7. It's a great deal that doesn't come around too often. Be sure to take advantage of the sale before it ends!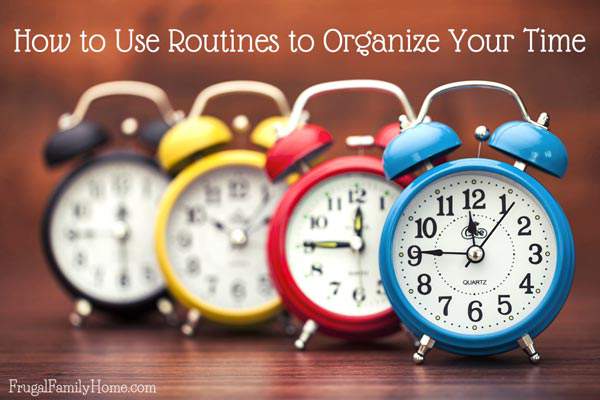 Just so you know, some of the links below are also my referral links, which means when you purchase through them I can make a little money at no extra cost to you. But the products I recommend are ones I also use or have used myself.
Links mentioned in the Podcast,
Download the Printable Sheet for Your Routines Schedule
Learn more about Crystal's Make Over Your Morning 14 Day Course
Learn More about Crystal's Make Over Your Evening 14 Day Course