Did you start the year off great working towards your goals but now that were half way into February you're finding it's harder to keep up with your goals? If that's the case for you, you'll want to listen to today's podcast.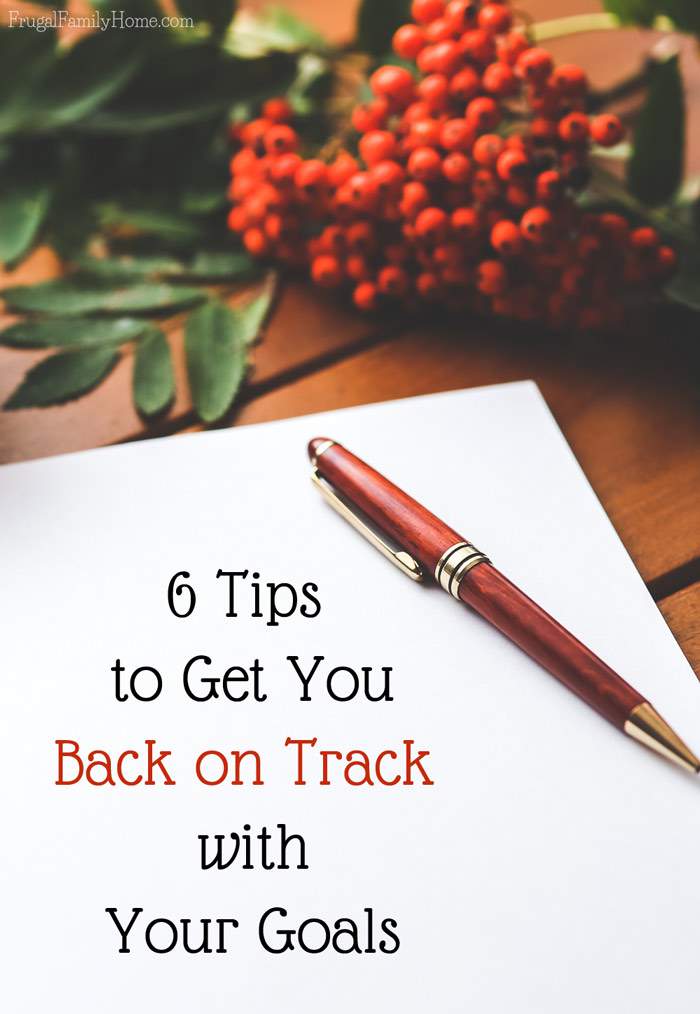 I'm sharing 6 tips to help you get back on track with your goals or to get started with your goals for this year if you just didn't get off to a good start. There's no reason to give up on them just because the first of the year has passed. Get motivated and put these tips to work to help you reach your goals for this year.
Podcast: Play in new window | Download | Embed
Subscribe: Apple Podcasts | Android | RSS
If you'd like to have a printable with all 6 tips from the podcast to refer back to, just enter your email below and I'll send it out to you right away via email.
It will also sign you up for my weekly Frugal Family Home email. Don't worry you can unsubscribe at anytime.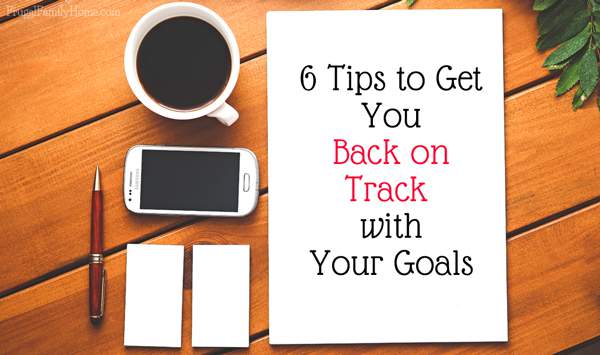 How have you been doing with your goals for this year? Are you struggling to keep up with them or are you doing a great job? I would love to hear from you, just leave me a comment below.
[signoff]