Got a budget but haven't look at it in a while? Need to set a budget because you've put it off?
Spring is the perfect time to look over your finances. And making adjustments to your budget is one of the person finance basics you need to do. Let's see how to spring clean your finances.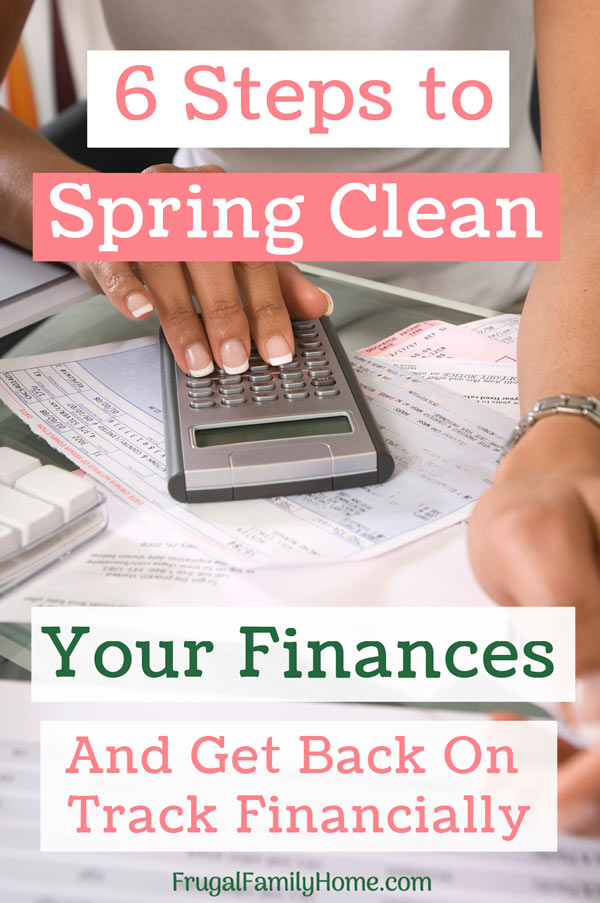 Adjusting Your Budget, A Person Finance Basic
At the first of the year, it's easy to get excited about making changes. About saving money and getting out of debt.
To make a plan and have so much energy to put towards following it.
But then a few months later the excitement wears off. What you were so excited about has become one more task to do.
And you haven't been staying on top of your finances like you should.
But that's ok.
That's why spring is the perfect time to revisit your financial goals. To make adjustments and review how things have gone so far.
No need to beat yourself up about what didn't happen. Make a plan to make it happen.
And spring is the time to take on that task.
Think about spring cleaning your finances as a time to start a new. Leave any mistakes in the past. Learn from them and move on.
Dwelling on them doesn't help you at all. Give yourself permission to let it go.
And then start your spring cleaning.
In this Frugal Family Home podcast, I'm sharing how to spring clean your finances so you can make a clean break and start new.
Have a listen and be sure to subscribe too.
Podcast: Play in new window | Download | Embed
Subscribe: Apple Podcasts | RSS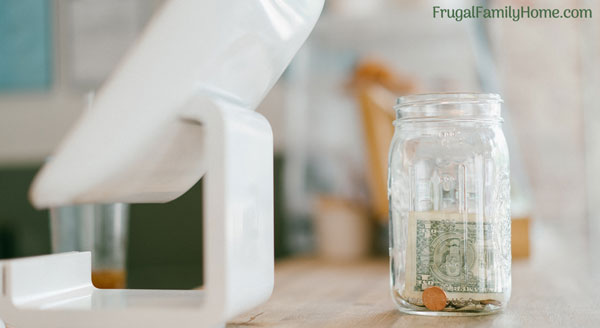 Show Notes
Here's a quick rundown of the tasks to do when spring cleaning your finances. Just in case you don't have time to listen to the podcast right now. Although it's a quick listen at only 12 minutes.
Budgeting Money Tip, Spring Clean Your Finances
The steps to take to make a fresh start and break away from any bad money habits that might have formed since the beginning of the year.
1. Revisit Your Budget
Adjust spending as needed from your original budget. It's time to take a hard look at how much you are spending in each category. Make adjustments as needed.
Don't have a budget start one, it's important. Follow these steps to establish your first or new budget.
Is your budget realistic, if it isn't here's how to set a realistic budget once and for all.
2. Clean Out the Clutter
Yes, those wallets and purses can get overrun with receipts and notes. Do a huge purge. Keep what you need to keep and recycle or throw away things that aren't needed anymore.
3. Look Over Automatic Payments
Don't keep paying for things you aren't using. If you subscribe to a service but aren't using it. Maybe a gym. Cancel it and keep the cash for yourself for something you'll actually use.
4. Review or Establish Money Goals
Don't have goals for your money, now is the time to decide on those goals. You can set goals to save towards a big purchase or towards a much-needed vacation.
If you have trouble putting money into savings make a separate savings account for what you are saving for. And set up automatic transfers from your checking to savings each time you get paid. You'll put your savings on autopilot.
5. Get Organized
Get your financial papers in order. Set up a way to track your bills so you know when they are due so they get paid on time. A one sheet budget page can work or even a budget spreadsheet.
Also track your cash or debit card spending so you know where you money is going each month.
Finally, establish a way to track your bills that are paid. Especially those you can write off on your taxes. If you file them away, each month come tax time you'll have all your papers in one spot.
You can set up a filing cabinet drawer with folders for this. Or use an accordion binder. Either will work well. The filling cabinet drawer works better if you have more to file. The accordion binder is better for smaller households.
6. Spend with Cash
If you find you are overspending for everyday things often, it will help to use cash. Because you can't overspend with cash. You can get started by buying things like groceries and eating out with cash. Then branch out into entertainment, gas, clothing, and more.
It can take a little time to get used to purchasing with cash but you will stay on budget better. This tutorial can help you get started on a cash envelope system.
That's it, 6 little steps to help you bring your finances back into order and make a clean start for the spring.
More Money-Saving Ideas…
How to Save on Pork
Save Money on Chicken
6 Ways to Save on a Tight Budget