You'd love to start freezer cooking, but it seems like a lot of work. But it doesn't have to be with the right tools. That's what you'll find below the 5 basic tools to help you freezer cook more easily.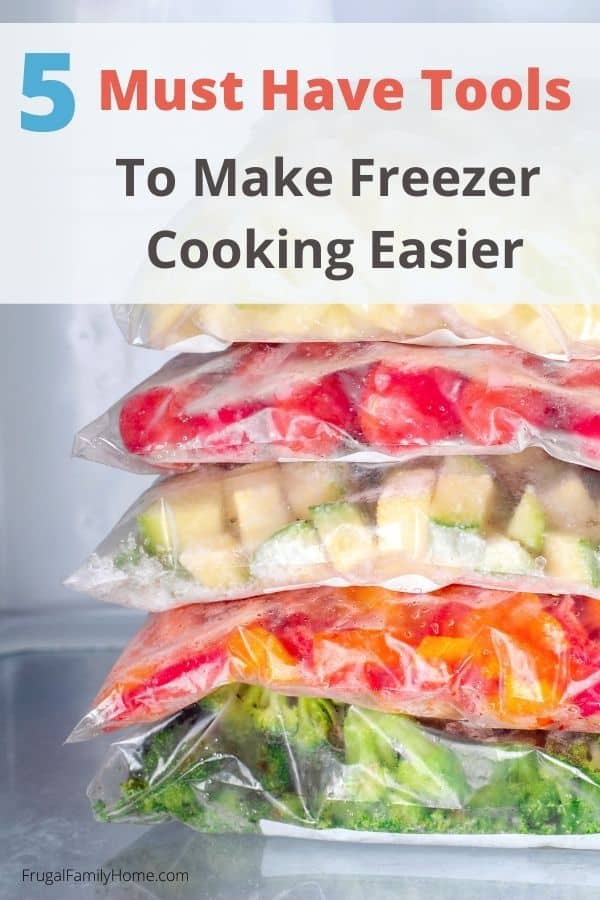 I love to freezer cook; it saves me so much time with cooking dinner. It's great to have the freezer stocked up with lots of different meals.
And getting those meals into the freezer can be quick, and easy when you have the right tools. You only need 5 of them and you might already have most of them.
If you don't they are all pretty inexpensive to buy. So let's see what's on the list below or listen to the podcast.
Podcast: Play in new window | Download | Embed
Subscribe: Apple Podcasts | RSS
The 5 Must Have Tools for Freezer Cooking Success
1. Containers or Bags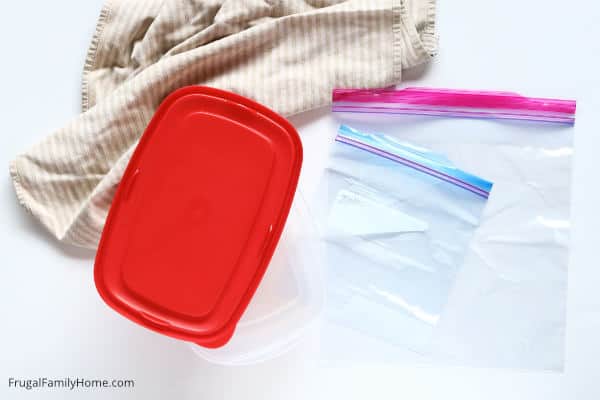 You'll need something to store your freezer meals in. For no cook freezer meals, bags are the way to go. Just add your ingredients, seal, label and freeze.
If you are looking for one time, use any freezer grade zipper bag will work. The Ziploc stand and fill freezer bags are my favorite.
If you are looking for reusable freezer bags, these can go in the freezer, refrigerator or microwave and are dishwasher safe too. The only drawback to them is they can be hard to close, they have a plastic slider for the top.
Containers are better for pre-cooked items or items you'll be cooking the dish in. You can use your baking pans to freeze your meals in, then thaw and bake all in one pan.
Or use storage containers that can be used in the freezer to freeze pre-cooked items in serving sized portions.
Now let's get to labeling those containers or bags before they go into the freezer. Because you might think you'll remember what's in them, but trust me, you probably won't. Label them to be safe.
2. Pens to Write on Bags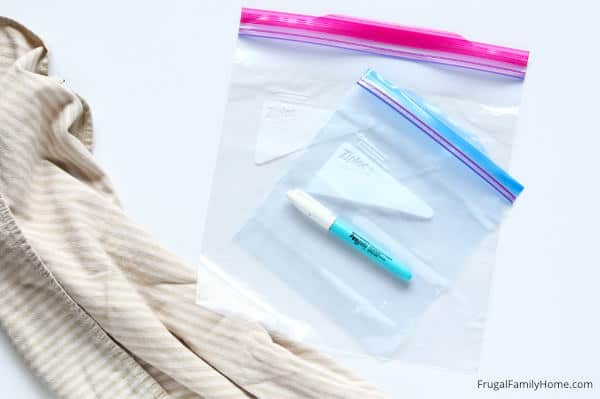 You'll need a good high-quality pen that will write on your freezer bags or on freezer paper or tape to label your freezer meals.
Sharpie marker, sure these will work, but I find they smudge a lot and don't always hold up well in the freezer. And I bet you have one in your pen drawer at home. So they will work.
Freezer Marker, pens specifically for freezer storage are better. I bought a Sanford Penguin marker years ago, and it just ran out of ink recently. I've been hunting for another one. It seems they don't make the Penguin pen anymore, which is a shame. It worked so good, no smudging, and it really held up too.
But I found this freezer marker, and it has fantastic reviews. I'm going to grab one and try it. These will write directly on the bags and hold up. Or grab a set of labels with freezer pens too.
3. Knife and Sharpener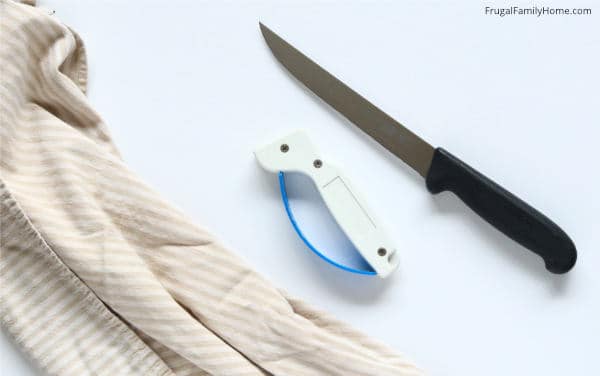 Having a good knife to cut the meat is essential. You probably already have a knife you like, but is it sharp? It's important to keep your knives sharp. This is the knife sharpener I've had for years, and it works great. Plus, it's inexpensive.
If you are looking for a new high-quality knife, this is the one I have, and it's a wonderful knife.
4. Bag Holders or Bowl
If you don't purchase the stand and fill freezer bags, you'll need something to hold your freezer bags upright while you fill them. Here are a couple of options:
A large bowl, place your bags to fill in a large bowl and open the tops. You can fill the bags without them falling over and spilling. The pros are, you already have a bowl so nothing to buy. Cons hard to get items into the bag without handling the tops.
The second option is bag holders.
Bag holders are a brilliant invention they hold your freezer bags open and upright so you can easily fill them without touching the outside. Pros, no icky germs on the outside of the freezer bags, prevents falling over and spilling when filling the bags. Cons, another item you need to buy and store in your kitchen.
Decide if either of these options is right for you. I just purchase the stand and fill freezer bags instead. But I used to use the bowl method all the time.
5. Cutting Board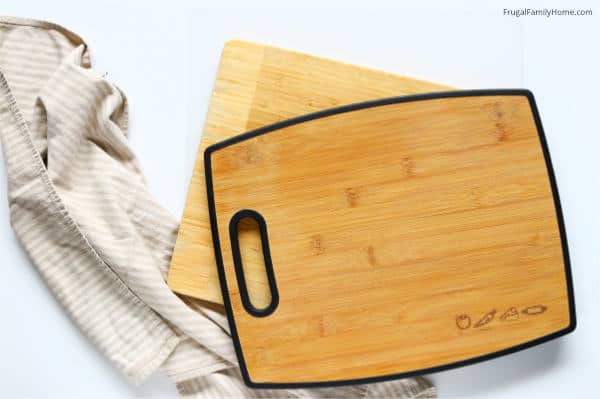 The last item you'll want is a cutting board. There are many options out there for cutting boards. Wood, bamboo, plastic. You'll have to pick what you like best.
For myself, I like to have a cutting board that can go into the dishwasher. I purchased a couple big plastic sheet cutting mats. They are big enough to have lots of room for cutting, but small enough to fit into the dishwasher for easy cleanup.
You can purchase the plain white cutting mats or the more colorful cutting mats.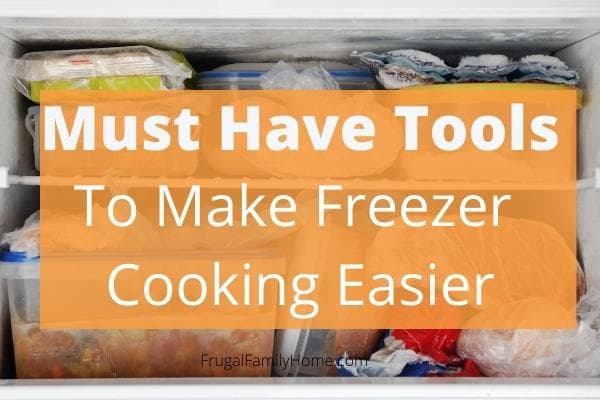 Those are the 5 must have tools if you'll be freezer cooking. It doesn't cost much to get these tools to make freezer cooking even easier for you.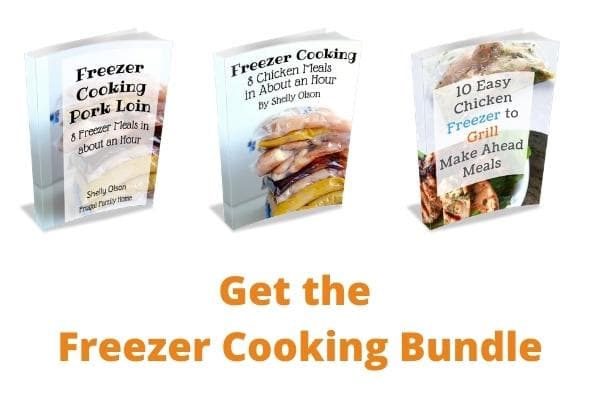 Now you know what tools you need. How about a few tried-and-true freezer recipes your family will love? You can grab my freeze cooking bundle at a discount, go here to find out more.