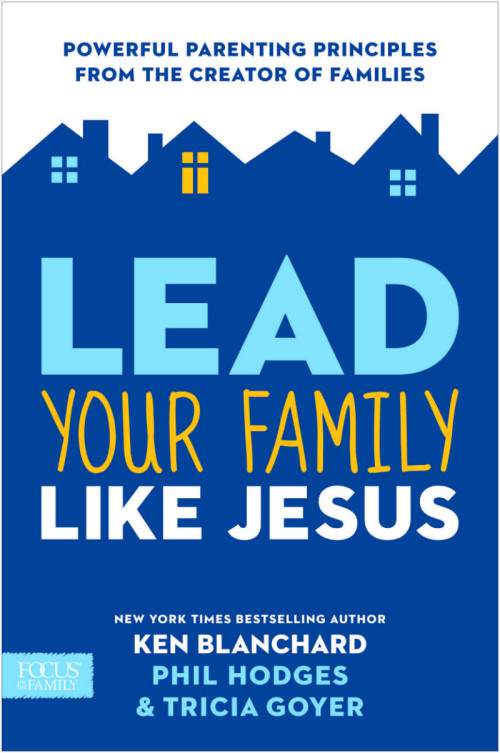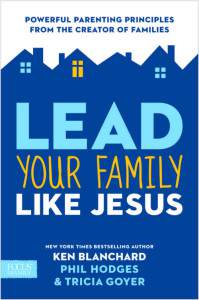 I think all of us have some insecurities about being parents. I don't think I have met one person who is a mom or a dad who can say I have it all figured out. Parenting can be scary. You are given this little life and now it is your job to care, love and teach them.
When I was given the opportunity to review Lead Your Family Like Jesus I was really excited. As I read Lead Your Family Like Jesus I was so encouraged by the many stories and quotes not only from the authors but from everyday parent just like you and me.
This book has so much information it is hard to really get everything out of it the first time through. There were many things in this book I hadn't ever really thought of such as having a vision for your family. Then there were other areas of the book that I was all too familiar with such as Edging God Out and not relying on Him fully in certain times.
The biggest impact this book has had on me is reminding me to do the things that my kids will remember. I want them to remember me as a patient and very loving mom. I want them to remember the times I spent with them and the love and hugs they received. But that isn't always easy when you are in the midst of a busy and rushed day.
When I have those busy days with less than cooperative kids it is hard to be patient and understanding. I can come across as short. This is an area that is a work in progress for me. I could relate to many of the mom stories in this book and it encouraged me to keep working at making the changes in me, to the mom I want to be.
If you are looking for a book to encourage you on your journey as a parent from someone who has been there then this book is for you. I found it to be encouraging, reassuring and convicting at times. But convicting in a good way to help me change for the better.
This book was given to me for free to review. But the opinions expressed here are all my own. 🙂
More about Lead Your Family Like Jesus: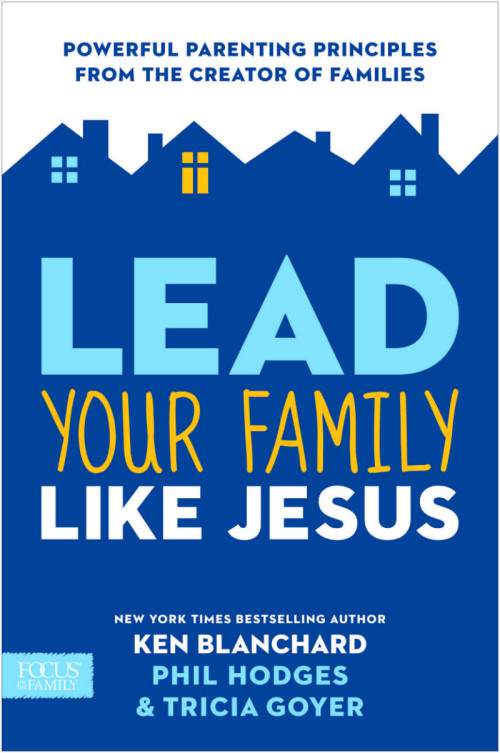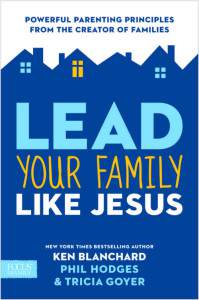 Powerful Parenting Principles from the Creator of Families
(Focus on the Family/Tyndale) – Does your family need a five-star general at the helm? A psychologist? A referee? Ken Blanchard, best-selling co-author of The One Minute Manager and Lead Like Jesus, points to a better role model: the Son of God. Joined by veteran parents and authors Phil Hodges and Tricia Goyer, renowned business mentor Blanchard shows how every family member benefits when parents take the reins as servant-leaders. Moms and dads will see themselves in a whole new light-as life-changers who get their example, strength, and joy from following Jesus at home. This user-friendly book's practical principles and personal stories mark the path to a truly Christ-centered family, where integrity, love, grace, self-sacrifice, and forgiveness make all the difference.
Meet the Authors:
Tricia: 
Bestselling author of more than 30 novels, nine nonfiction books, and more than three hundred articles for national publications; 2003 "Writer of the Year" at the Mount Hermon Christian Writer's Conference; popular blog writer, speaker, and radio host
Ken: 
Leadership expert and author of over 50 books, including the New York Times bestseller, The One-Minute Manager; cofounder of Lead Like Jesus; and coauthor of Lead Like Jesus; Lessons from the Greatest Leadership Role Model of All Time 
Phil: 
A human resource and industrial relations manager in corporate America for 36 years with Xerox Corporation and U.S. Steel, co- founder of Lead Like Jesus; co-author of five books, including The Servant Leaderand Leadership by the Book with Bill Hybels.
Celebrate the release of Lead Your Family Like Jesus with Tricia by entering her iPad Mini Giveaway and RSVPing for the Lead, Momma Lead LIVE Webcast Event (with MomLife Today's Tracey Eyster) on April 16th.
An iPad Mini
A Tricia Goyer library

Enter today by clicking one of the icons below. But hurry, the giveaway ends on April 15th. Winner will be announced at the "Lead, Momma Lead" Live Webcast Event on April 16th. Connect with authors and everyday moms, Tricia Goyer and Tracey Eyster, for an evening of sharing and perspective-changing encouragement for leading your family. Tricia and Tracey will also be taking questions from the audience and giving away books and fun gift certificates throughout the evening.
So grab your copy of Lead Your Family Like Jesus and join Tricia and Tracey on the evening of April 16th for a chance to connect and make some new friends. (If you haven't read the book – don't let that stop you from coming!)
Don't miss a moment of the fun, RSVP today. Tell your friends via FACEBOOK or TWITTER and increase your chances of winning. Hope to see you on the 16th!
Enter Today – 3/25- 4/16!