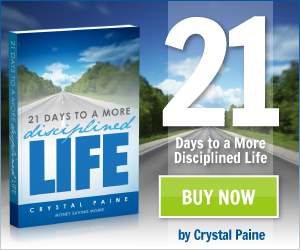 21 Days To A More Disciplined Life
Today through Saturday you can get Crystal's book 21 Days to a More Disciplined Life at Amazon.com for just $.99 or here at Crystal's e-book website. Do you have a goal for this new year to get things in order in your life. This book will help you do just that.
See my review for more information about the book or check the reviews at Amazon.com.
Some of the links in this post are my referral links. Please see my disclosure policy.