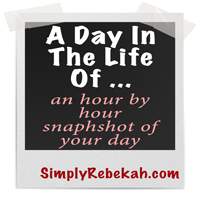 I decided to join  Simply Rebekah in doing a picture an hour for one of our days. I didn't quite get a photo an hour but I thought I would share what I did capture. We had quite a busy day hence the reason I forgot to photo part of our day.
February 6, 2013
I got up and got dressed and started the laundry at a little after 7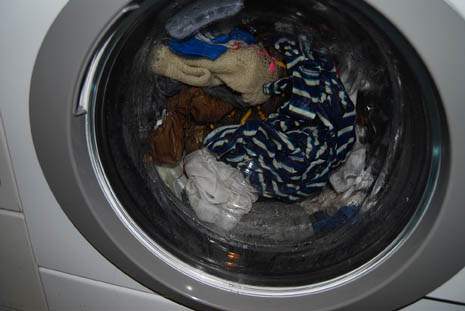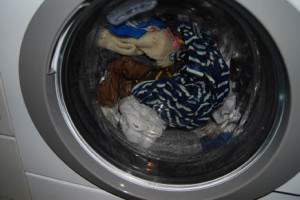 Then I went to check my email and get the breakfast made for the kids,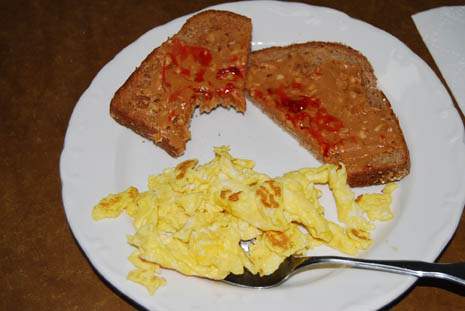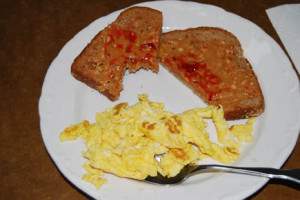 We ate our breakfast and then after cleaning up the kitchen, we started in with our homeschool plans for the day.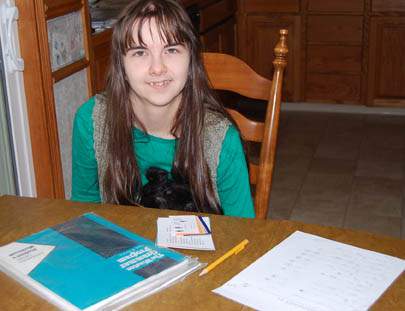 I don't know if you can tell but my daughter is holding our dog in her lap while doing her school work at the table. Our dog isn't spoiled at all.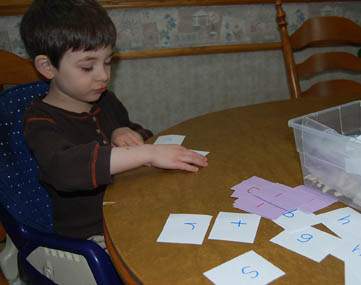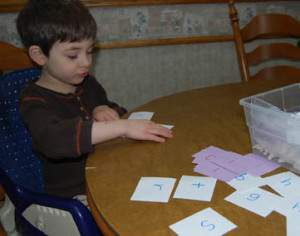 We continue school until lunchtime taking just a short break to have a snack around ten in the morning. Here is my son working on his reading and spelling with his letter cards we made.
At lunch today we had some Pinwheel Sandwiches. This is one of my sons favorite lunches.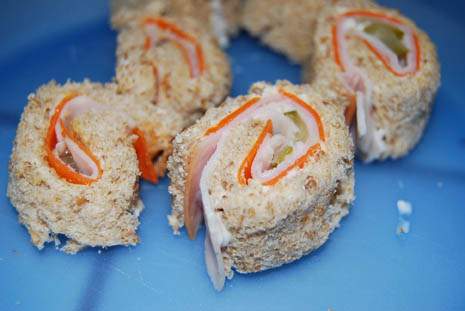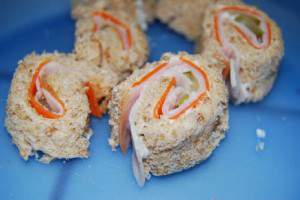 After lunch the kids get to spend some time doing something fun. Today my son wanted to watch a few cartoon on the tv. While they are doing their thing, I got some decluttering time in. I am working this month on the kitchen so I worked on a drawer of dish towels. They were quite a mess.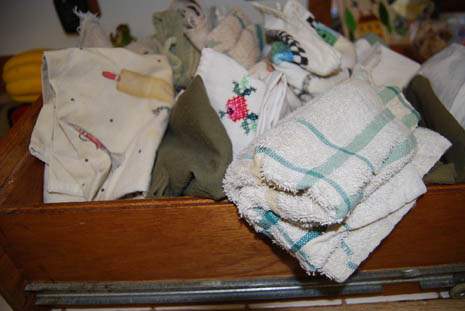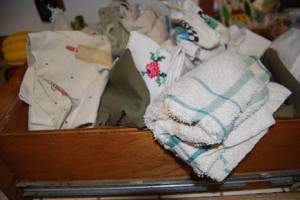 Then it is quite time at our house for about an hour or two. I have my son sit with me and rock in the rocker for a bit and he will usually fall asleep. He says he doesn't need a nap but he really does. My daughter will usually listen to radio stories while she rests in her room. (sorry I forgot the picture)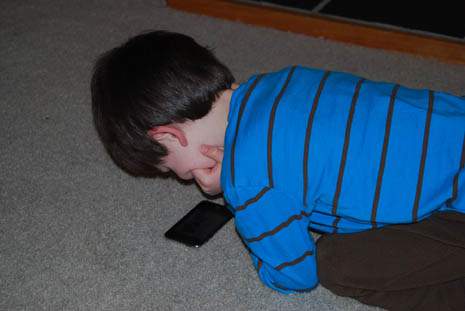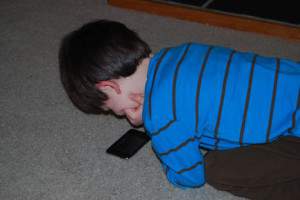 After nap time my son wanted to use the iTouch to watch a few Mickey Mouse cartoons on You Tube. He watched one where Mickey builds a rocket. Now he wants to make a real rocket for two people to blast off to  outer space.
My daughter had a science experiment to do so she worked on that with my help.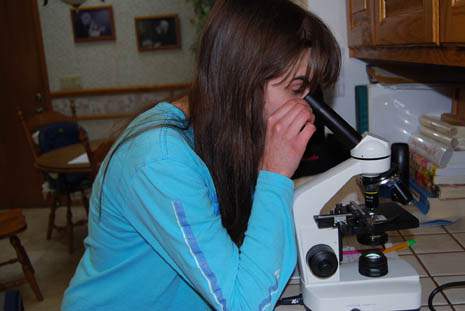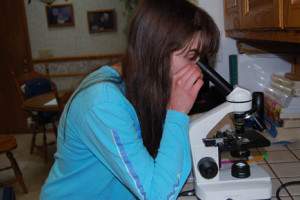 After science was all done and cleaned up it was time to get ready for dinner. Boy was I glad I had started the dinner in the crock pot in the morning well at least I got it started by 10 am. We had Lasagna Soup a new recipe that we all loved.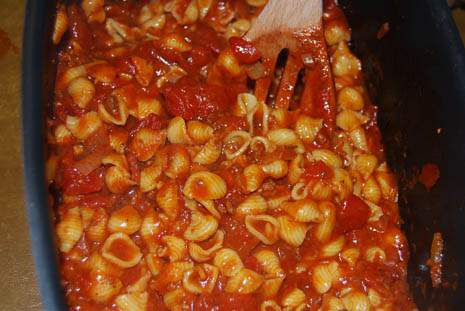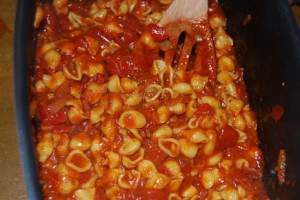 After dinner our son was still thinking about a rocket so we attached a straw to a balloon with tape to make a rocket sort of thing. Myself and my husband ended up blowing it up for him for him a few times and it wasn't that easy to blow up.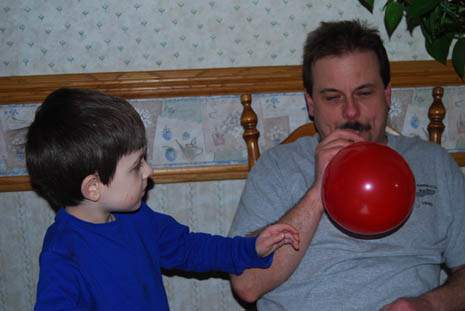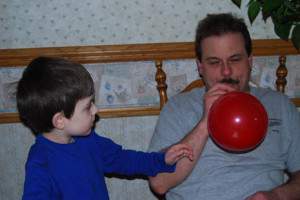 We also constructed a rocket out of a used toilet paper roll, straw and yarn. We tried to propel it with a balloon but it was a failure. So we resorted to man power and pushed it back and forth until it was time to shower.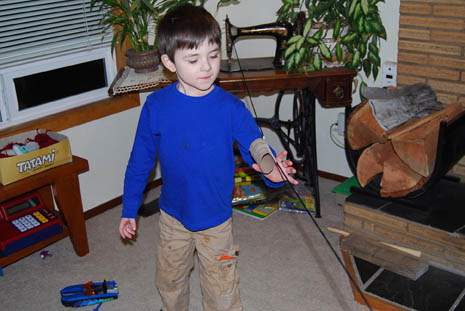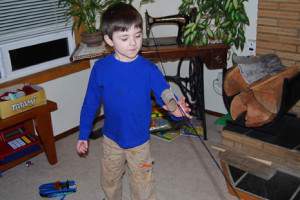 While my family enjoyed a tv show or two I worked on the computer for a little bit.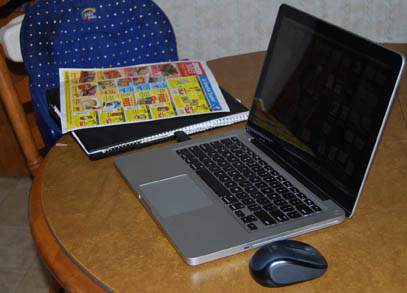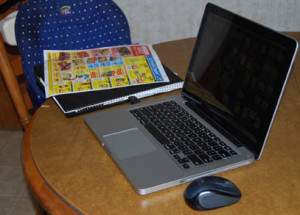 After the tv shows, my husband took the dogs out for their last trip of the night and he fed the cat. My husband read a story to each of the kids and said prayers with them. After picking up the last of the dishes and a few things around the house it was time for bed.
I was glad to get into bed and it had been a long and busy day and it felt so good just to lay down to go to sleep.
That was our day.
Do you want to see more of  A Day in the Life of…posts? Go ahead and click the graphic below where I linked up. You can view more bloggers "A Day in the Life" Posts.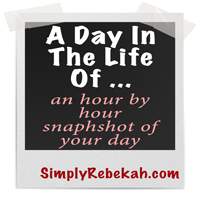 What is a day like at your house?
[signoff]