Struggling with
What to Cook for Dinner?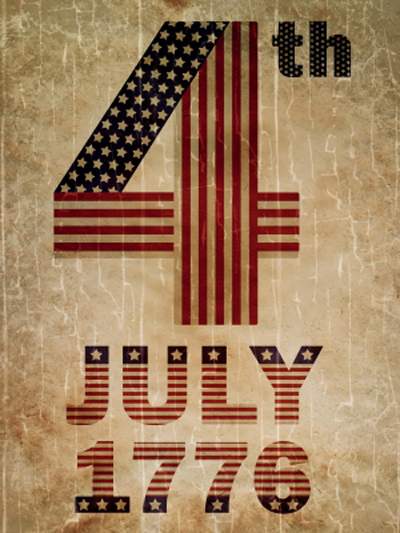 Happy 4th of July
Happy 4th of July to you. I hope you and your family have a wonderful and safe holiday.
Just in case you will be eating out or shopping  this holiday weekend, I've included the restaurant coupons and retail coupons from Rachel of Surviving the Stores.
Restaurant Coupons
Bakers Square Coupon – All American Meal Deal for $8.99 (exp: 7/7/2013)
Baskin Robbins Coupon – Buy 1 Oreo 'n Chocolate Ice Cream Cone Get 1 Free (exp: 7/6/2013)
Beef 'O' Brady's Coupon – $3 Off $15 and $5 Off $25 Purchase (exp: 7/28/2013)
Biggby Coffee – Buy 1 Get 1 Free Grande/Super Specialty Beverage (exp: 7/4)
BJ's Coupon – Buy 1 Get 1 Free Entree (exp: 7/7/2013)
Bob Evans Coupon – Buy 1 Get 1 Free Dinner Entree WYB 2 Drinks Valid 7/3 & 7/4 from 2-Close (exp: 7/4/2013)
Boston Market Coupon – 50% Off Family Meal Purchase Valid 7/4 Only (exp: 7/4/2013)
Buca di Beppo Coupon – $20 Off 2 Buca Large or Small Pastas, Baked Pastas, or Entrees (exp: 7/14/2013)
Burger King – 50¢ Ice Cream Cones All Summer
Carrabba's Coupon – Sirloin and Lobster Tail Entree for $15 (exp: 7/10/2013)
Chevy's Coupon – $10 Off $30 Purchase (exp: 7/7/2013)
Daphne's Greek Cafe Coupon – Buy 1 Entree Get 1 Free (exp: 7/7/2013)
Del Taco Coupon – Free Carnitas Tac Al Carbon WYB Any Beverage (exp: 7/12/2013)
Denny's Coupon – Buy 1 Get 1 Free Milkshake (exp: 7/13/2013)
Friendly's Coupon – Free Kids Meal With Adult Entree Purchase (exp: 7/9/2013)
Jack In The Box Coupon – Buy 1 Jack's Big Stack or Waffle Big Stack Get 1 Free (exp: 7/26/2013)
Joe's Crab Shack Coupon – 10% Off Entire Purchase (exp: 7/8/2013)
Logan's Roadhouse Coupon – Buy 1 Entree Get 1 Free (exp: 7/4/2013)
Long John Silvers Coupon – Free Half Gallon Tea WYB 12 or 16 pc. Family Meal on 7/4 Only (exp: 7/4/2013)
Longhorn Steakhouse Coupon – Free Appetizer WYB 2 Adult Dinner Entrees (exp: 7/14/2013)
Macaroni Grill Coupon – 10% Off Entire Purchase (exp: 7/8/2013)
Marble Slab Coupon – Buy 1 Small or Medium Favorite Combination Get 1 for 30¢ Monday – Friday Between 12 – 2pm (exp: 7/31/2013)
Olive Garden Coupon – Up to 25% Off Lunch During Flash Sale Monday – Thursday
On The Border Coupon – Free Queso and Sopapillas with Entree Purchase (exp: 7/4/2013)
O's American Kitchen Coupon – 15% Off Any Dine In or To Go Order or Minimum $100 Catering Starts 7/4 – 7/7
Outback Steakhouse – Free Bloomin' Onion on 7/4 Only
Pei Wei Coupon – Buy 1 Entree Get 1 Free (exp: 7/7/2013)
P.F. Chang's – $10 off $40 Purchase (exp: 8/31/13)
Pizza Inn Coupon – 2 Adult Buffets and 2 Drinks for $13.99 (exp: 7/5/2013)
Quiznos Coupon – Free Chips & Fountain Drink WYB Regular or Large Sub, Large Salad, or Large Grilled Flatbread (exp: 7/9/2013)
Red Lobster Coupon – Buy 1 Signature Combination Entree Get 1 50% Off Mon – Thurs (exp: 7/4/2013)
Restaurant.com Coupon Code – Restaurant.com $25 Gift Cards for $10 or Less
Souplantation Coupon – 25% Off Entire Check (exp: 7/10/2013)
Spaghetti Warehouse Coupon – $5 Off Any 2 Entrees Starting 7/4 – 7/7
Steak Escape Coupon – Buy 1 Get 1 Free Sandwich Valid 7/4 Only
Sweet Tomatoes Coupon – 25% Off Entire Check (exp: 7/10/2013)
TCBY Coupon – $1 Off $3 Purchase (exp: 7/20/2013)
Teavana Coupon – $1 Cup of Iced Tea (exp: 7/7/2013)
Texas de Brazil Coupon – $34.99 Dinner Monday – Thursday
Wing Stop Coupon – Free Regular Fresh-Cut Seasoned Fries with any Wing Purchase (exp: 7/4/2013)
Retail Coupons
Bealls Coupon – $10 Off $25 Purchase (exp: 7/14/2013)
Big 5 Sporting Goods Coupon – 20% Off 4 Regular Items and 10% Off 4 Sale Items (exp: 7/4/2013)
Bloomingdale's Coupon – 20% Off Select Sale & Clearance Items (exp: 7/4/2013)
Bonton/Carson's Coupon – 30% Off Sale Price Apparel & Fine Jewelry + More (exp: 7/7/2013)
Hancock Fabrics Coupon – 10% Off Entire Purchase (exp: 7/4/2013)
Hobby Lobby Coupon – 40% Off 1 Regularly Priced Item (exp: 7/6/2013)
iParty Coupon – 20% Off $50 Purchase (exp: 7/4/2013)
Macy's Coupon – 15% Off Select Sale & Clearance Apparel for Him, Her and Kids + More (exp: 7/7/2013)
Mardel Coupon – 30% Off 1 Regularly Priced Item (exp: 7/4/2013)
Party City Coupon – 20% Off Entire Purchase (exp: 7/4/2013)
Rue 21 Coupon – $5 Off Every $20 Spent (exp: 7/7/2013)
Sports Authority Coupon – 15% Off Entire Purchase (exp: 7/6/2013)
Staples Coupon – 20% Off 1 Single Item Starting 7/3 (exp: 7/7/2013)
Image courtesy of Nixxphotography / FreeDigitalPhotos.net