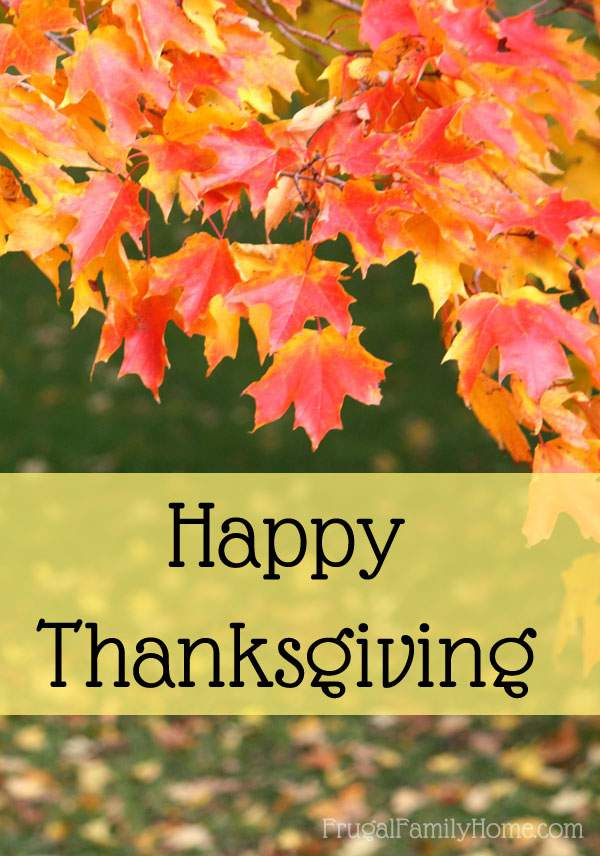 Happy Thanksgiving! I hope you all have a wonderful day with your family and friends. There are so many things I have to be thankful for. I hope you get to reflect on the many blessings in your life too.
I know I am so thankful for each and every one of you who come to read and share your life with me. I don't think I could have guessed, when I first started Frugal Family Home, how much of a blessing it would be to me. Or how many wonderful people I would meet along this journey. My life is truly blessed by all of you. My hope is that it's also a wonderful blessing to you too.
Have a wonderful and safe holiday!