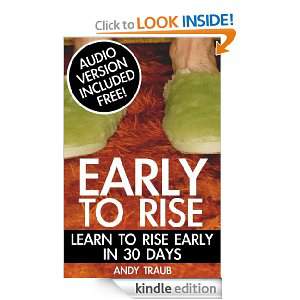 Starting tomorrow I will be following along with Crystal of Money Saving Mom in her Early To Rise Challenge. I am committing to being up by 7 am. I would love to have you follow along and how I did about getting up on time.
If you want to follow along, you will want to grab the book which is on sale now through friday. You can get the ebook Early To Rise: Learn To Rise Early in 30 Days for just $4.99.
This post contains my amazon referral links.