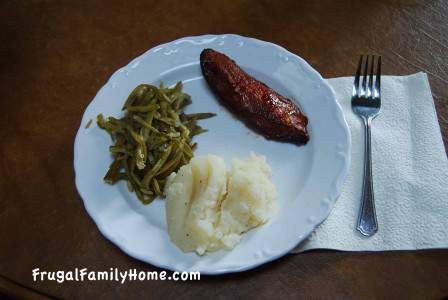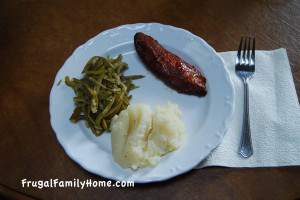 This week I am making a few frugal meals I have not tried before along with a few favorites of our family.
BBQ Beef and Beans, Cornbread and Salad
Chicken Marsala, Egg Noodles and Salad
Enchilada Casserole, Chips and Salsa, and Salad
BBQ Chicken, Mashed Potatoes and Veggies
Spaghetti with Meat Sauce, Salad and Cheese French Bread
Steak, Baked Potato, and Salad
Pizza and Salad
As you can see most of my meals are simple meals. By keeping the ingredients few and using what I have on hand to make dinner helps to keep our grocery budget low. Also making simple meals makes preparing the meal easy and less time-consuming.
Do you have a favorite simple meal?
[signoff]