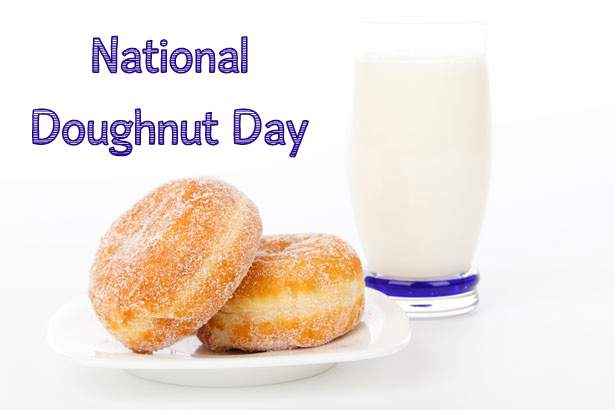 Who doesn't love doughnuts? What about getting a good deal on those yummy rings? This Friday is National Doughnut Day (First Friday in June). The Doughnut Day event was created by The Salvation Army in 1938 to honor the women who served doughnuts to soldiers during World War I! Thanks to Mission to Save for rounding up these National Doughnut Day deals!
Check out this year's National Doughnut Day Deals for June 7th!
Krispy Kreme: Snag a Free Krispy Kreme of your choice at all US and Canadian locations on June 7th. Don't forget the Good Grades Krispy Kreme Freebie too!
Dunkin Donuts: Free donut with drink purchase on June 7th.
Tim Hortons: Free Doughnut with purchase. Will need coupon from Facebook. The coupon has not been released yet, keep watching! (credit- May 2013, All You magazine)
Entenmenn's: Celebrate with Entenmenn's by entering their National Doughnut Day Sweepstakes for the chance to win a year's supply of donuts — and other great prizes! Plus for every new fan who LIKES the Entenmann's page before June 30th, they will donate $1 to the Salvation Army.
Photo Credit: Donuts And Milk by Petr Kratochvil