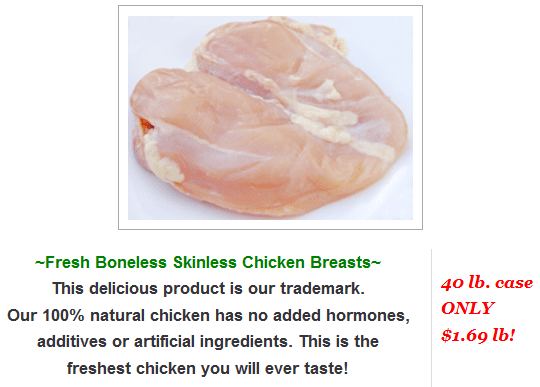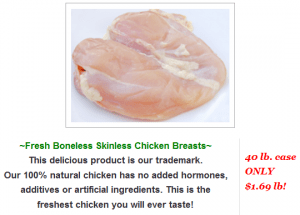 Zaycon Foods chicken sale is on now. The chicken is $1.69/lb for boneless skinless chicken breasts. You need to purchase it by the case which is a 40 lb box. I usually split mine with a friend and get about 20 meals out of each half box for our family of 4.
How it works
Place your order online for the drop site that is closest to your home. Make sure to print your receipt. Then on the delivery day go to the drop site at the time listed. It only takes a few minutes to pick up your chicken and you don't even have to get out of the car. They load it for you. Then take your chicken home and re-package it into sizes that fit your family's needs. I usually will put some of mine in marinades and some just cut up for other dishes. Then you have chicken ready in your freezer for your families meals.
If you are new to Zaycon Foods you can sign up here. Be sure to order soon as these sales can sell out fast.
The links in this post are my referral links. I buy my chicken from Zaycon Foods and  I want to share their great deals with others. You can read my disclosure policy here.