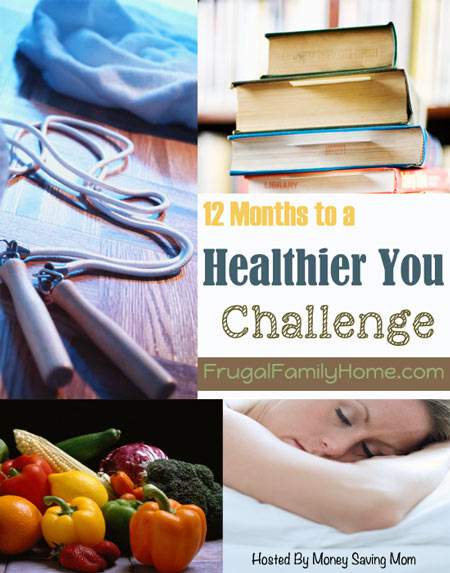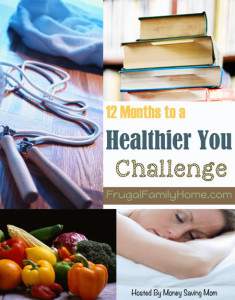 I'm following along with the 12 Months to a Healthier You Challenge at Money Saving Mom. I started the challenge in January to help keep me motivated to lose weight and help me establish some good healthy habits too.
How the Challenge Works
Each month of the challenge will have an area to focus on, to help improve your health and mine. This is the last friday of the month and a new challenge will be starting for next week. Next month's focus will be on setting up a morning routine.
By focusing on one area each month, it should give us time to really get it set as a habit. So it won't end up being something we just do for one month. I'm hoping I will be able to continue the improvements for a long time.

May's Focus Area
This month's focus area will be on getting more sleep. If you are like me, sometimes you might find it hard to stick to a sleeping schedule. Some nights I get to bed on time, others it's a late night, all leading to a poor sleep pattern for me. But this month is the time to change all of that and get on a regular sleep schedule.
My goal for this month will be to be in bed by 10:30 each night. That should ensure I get enough rest each night.
My Progress for this week
After working in the garden over the long weekend. I was ready to get some extra sleep. All that work and time spent outdoors really helped me get to bed on time. This week I hit my goal of being in bed at 10:30 each night, give or take 5 minutes or so. 🙂
I drank lots of water, ate my fruits and vegetables along with getting my exercising in each day. But I did fail at limiting sweets. I purchased cookies and they were my downfall. But this week is another week, so I have a fresh start to do better.
How did your week go? Are you sticking to the changes you have been making? 
See more posts in this series