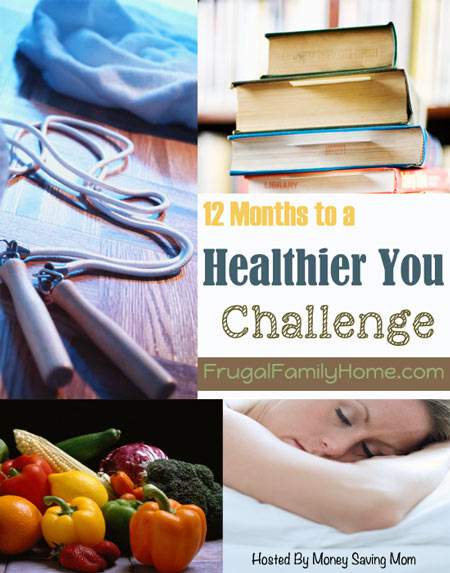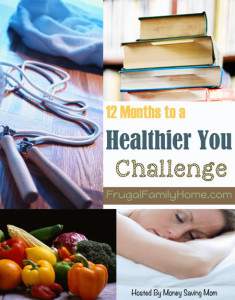 I'm following along with the 12 Months to a Healthier You Challenge at Money Saving Mom. I started the challenge in January to help keep me motivated to lose weight and help me establish some good healthy habits too.
How the Challenge Works
Each month of the challenge will have an area to focus on, to help improve your health and mine. This month's focus will be on setting up a morning routine.
Setting up a routine has been really important for me. Now that we are going into the summer and it's time to set up a new morning routine to go along with the season change.
 

My Goals for June's Focus Area
If you don't have a morning routine you might want to check out the challenge I did a while ago on how to set up a morning routine.
When we start summer our schedule gets relaxed quite a bit. Since we have so much more free time it is easy to get sidetracked and then before I know it, the day is gone. My goal for this month is to find a new morning routine that helps me get the things I need to get done early in the day. Which will give me more free time to do fun things with the kids.
My Morning Routine for this Season
Up by 6:00, Bible Time, Exercise
Breakfast, Husband Off to Work, Gardening Duties
Read Email, Check My Calendar, Quick Blog Duties
House Cleaning Tasks for the Day
Reading with my Son, Help Daughter with Projects
My Progress for this week
This past week my husband was on vacation. Since he was home that threw off my morning routine, but in a good way. It was so nice having him home with us.
I was able to get half of my tasks done each day from my morning routine. So, not too bad at all. Next week, I'll get  back into a normal morning routine.
How did your week go? Did you get a morning routine set up?
See more posts in this series