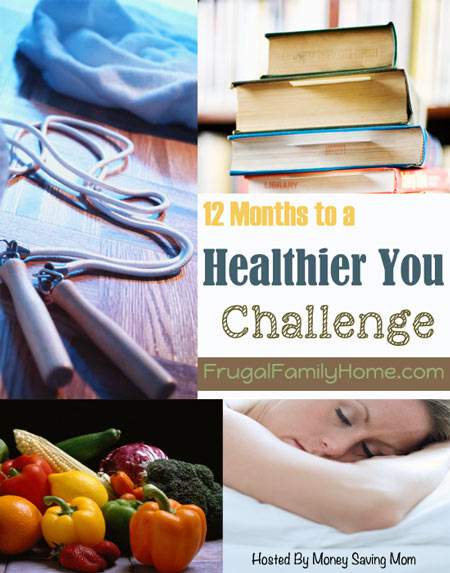 I'm following along with the 12 Months to a Healthier You Challenge at Money Saving Mom. I started the challenge in January to help keep me motivated to lose weight and help me establish some good healthy habits too.
How the Challenge Works
Each month of the challenge will have an area to focus on, to help improve your health and mine. This month's focus will be on decluttering your home.
I know I always feel better when my home is picked up and clean. When the house is cluttered it's hard to relax. This month that's what I'll be working on each week.


My Goal for September's Focus Area
This month is the month for decluttering. I decluttered my whole house last year. It was a task, but I was so glad when I had it all done. I've been able to keep my house fairly clutter free this past year but I noticed a few areas of the home that could use a little purging.
For this month, my goal will be to take 30-60 minutes each week to work on decluttering some areas of the home and purging items I'm not using. Come on and join in the challenge this month. What do you have to lose but a little clutter?
My Progress for this week
This past week I spent about 60 minutes working on our living room. Over the summer things had gotten just a bit out of hand. Things were left on the piano for when I could "get to it later" but later just never seemed to come. Our magazine rack was overflowing with free magazines that weren't being rotated out like they should.
And finally our china cabinet which is normally fairly clean, had become a catch-all for things. I even found some Mother's Day cards on top of it. Hmmm, wonder who left them there. 🙂 All of these hot spots are nice and clean once again. Now to find where I will be working next.
As far as my other goals, I was able to get my exercising in, drank my water almost everyday and fruits and vegetables have been so plentiful from the garden and on sale, that getting them in has been a breeze. I had a little more sugar over the holiday than I needed, but I'm back on track. I've even gotten to bed on time each night this past week.
Do you have some areas of your home that could use a little decluttering? I would love to have your share your own progress in the comments below. 
[signoff]
See more posts in these series.