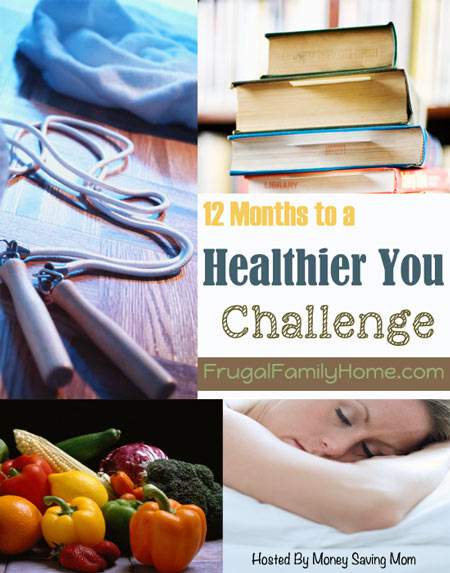 I'm following along with the 12 Months to a Healthier You Challenge at Money Saving Mom. I started the challenge in January to help keep me motivated to lose weight and help me establish some good healthy habits too.
How the Challenge Works
Each month of the challenge will have an area to focus on, to help improve your health and mine. This month's focus will be on keeping a gratitude journal. Do you keep a blessings journal?
I know I don't usually write down my blessings each day. But I do keep them stored away in my mind for those days when I really need to refocus on what's most important.
My Goal for November's Focus Area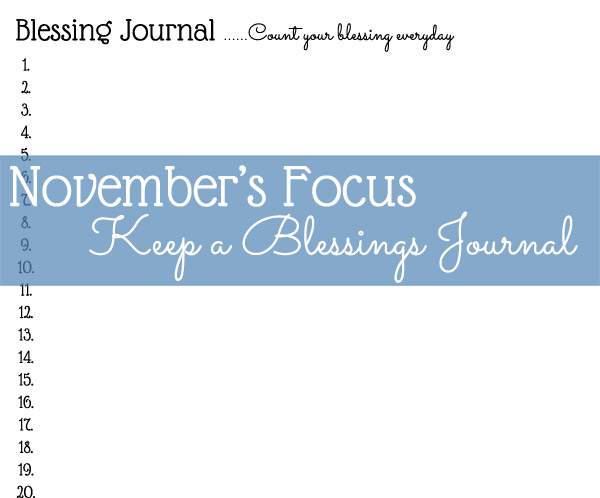 This month I'll be working on writing down a blessing each day of the week. I don't have a gratitude journal but I did make a page to use for this purpose.
Just click on the photo above or this link to download and print a blessing journal page, for yourself.
My plan is to write down one blessing, each morning after I get up and make it part of my morning routine.
Counting your blessing can really help to set the tone for the day and make you feel good. Another great reasons to keep a gratitude journal, to help bring your focus back to what is most important on those not so great days.
I know when I'm having a bad day, just being able to think of things I so fortunate to have, can really make a difference.
The little blessing as well as the big ones can turn a bad day into a good day, in just seconds.
Will you be joining in the challenge for this month?
My Progress for this week
I got off to a late start, this month. It took me until Thursday to get my gratitude journal page for the month printed out. This week I only have two days in, but I'm happy I started.
Keeping a gratitude journal on paper is a new thing for me and I'm hoping to continue it through the next year.
As far as my other goals for this year, I've been keeping up with the exercising, eating my fruits and vegetables and getting to bed on time each night.
My water intake was good this last week. But I made a few pumpkin recipes with chocolate chips in them, so I did have more caffeine than last week.
I think I'm going to let the cutting back on caffeine goal go by the wayside.
How did your week go and are you joining in the new challenge for this month? If you feel comfortable, I would love to have you share something you are thankful for in the comments below.
See more posts in these series.